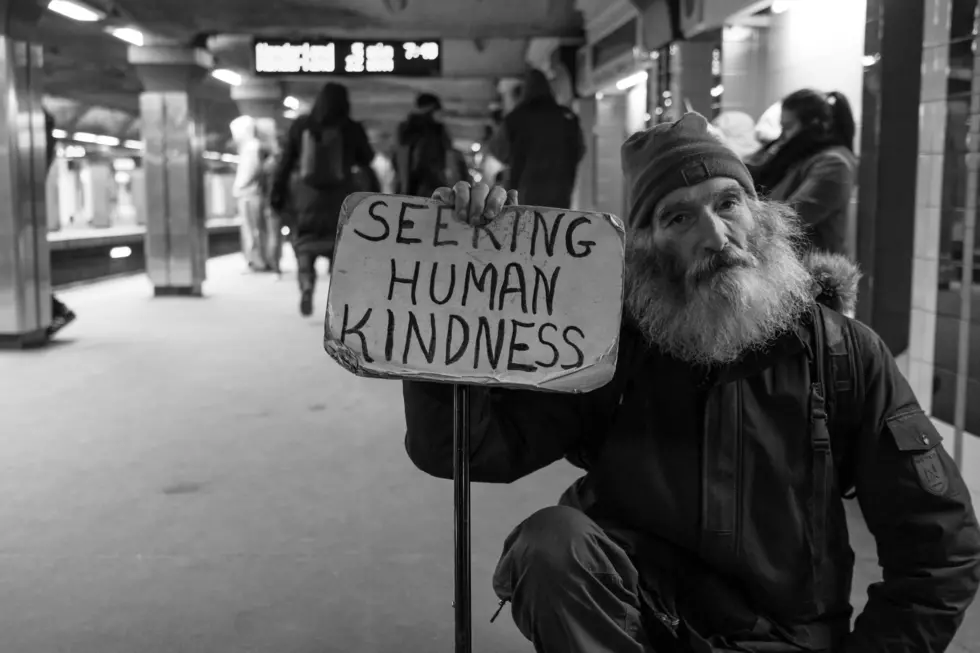 Join Homeward Alliance's Mission to Hope Walk and Help the Homeless in Fort Collins
Photo by Matt Collamer // Unsplash
Homeward Alliance is putting on a Mission to Hope Walk October 8th in Fort Collins. You can bring your family and your dog and go on a walk for the individuals/families in our community that are experiencing homelessness.
"Tuned In to NoCo" spoke with the Homeward Alliance Development Director, Pam Brewer, and the Homeward Alliance Marketing and Communications Coordinator, Jake Grieco, about the event. Grieco says this walk is all about showing support to those in need.
"We are going to start at Catholic Charities and walk to the Murphy Center for Hope. It's to show support towards our neighbors in our community and get a sense of the walk they have to make almost every day. So, it's to get the community together and maybe raise a little bit of funds to help those people out."
This year, Homeward Alliance is hoping to raise $30,000 for The Murphy Center for Hope. Brewer says they hope to hit this fundraising goal because the center is such a vital resource for those experiencing homelessness in our area.
"The Murphy Center is a container of about 20 different nonprofits who commit to collaborate together and provide a one-stop-shop for homeless people. Because people who are homeless have different needs...some folks are young, some are senior citizens, others are facing mental health issues or substance abuse issues, some are families — there's not one way to serve them. So, people can come to the Murphy Center...and get referred onsite to the organizations that can best serve them.  "
Brewer says they serve about 5,000 homeless individuals/families a year and they've found that one of the biggest things you can do to help someone in need is just to treat them like they are human beings.
"What we hear a lot from the people who have escaped homelessness, is that some of the kindest actions they have received while panhandling is just to simply be acknowledged as a human being. So, look at someone in the eyes and treat them like anyone else. This is why we are so passionate about The Mission to Hope Walk. We want to show them that they are still human and that we do support them and want to help in any way we can."
For more information about the Mission to Hope Walk and how to register click here.
Mission to Hope Walk

9:00 am – 10:00 am: Check-in opens. Coffee and snacks for all participants. 

10:00 am: Brief welcome and walk begins! 

10:45 am: Walkers begin arriving at the Murphy Center.  Open house, tours, refreshments, and More Than a Mugshot showcase 

12:00 pm: Open House concludes. 
To listen to the full interview, check out the link below.
Loving Feedback for Grand Junction's New Pet-Friendly Homeless Shelters
Grand Junction's Homeward Bound and Roice-Hurst Humane Society are about to officially unveil ten new pet-friendly Pallet Shelters. Feedback is pouring in via social media, and people are loving it.
Crazy Colorado Tunnels Now Inhabited by Homeless
WARNING: Under no circumstances should you enter this property. By doing so you risk bodily harm and/or prosecution for trespassing on private property.
Legend has it that Colorado had many tunnels for bootlegging and discrete routes to brothels, but these tunnels are currently inhabited by the homeless.