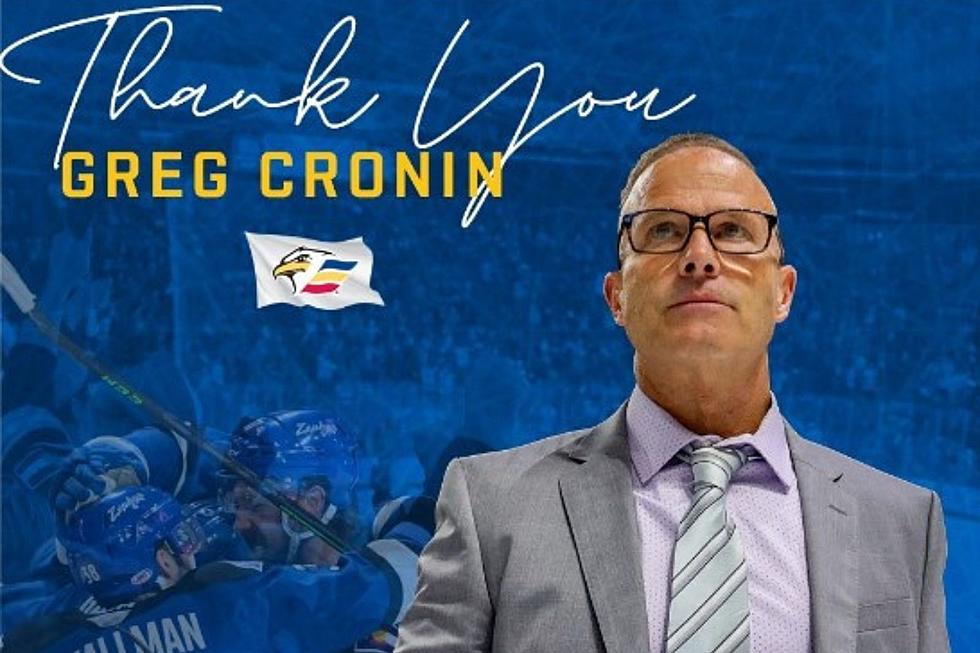 Colorado Eagles' Head Coach Is Now Headed To The NHL
Colorado Eagles
After five seasons in the AHL as the Colorado Eagles Head Coach, Greg Cronin has just secured a new head coaching position in the NHL. Thank you, Coach.
Colorado Eagles Head Coach, Greg Cronin, Leaving For NHL
Eagles Country was ready for a long postseason on the road to our very first AHL Calder Cup Championship, but it was unfortunately cut short after losing game five in round two against the Coachella Valley Firebirds. With all of the young talent we have on our team, and will continue to get, there's no doubt that our Colorado Eagles will make another amazing run at the Cup in the 2023-24 season. This next season will be pretty different though, as our leader, Head Coach Greg Cronin is headed to a new home in the NHL.
Greg Cronin Announced As New Head Coach Of The Anaheim Ducks
After five great seasons with the Colorado Eagles, who are the proud AHL Affiliate of the current Stanley Cup Champion Colorado Avalanche, Head Coach Greg Cronin is headed west.  Coach Cronin was just named the 11th Head Coach of the Anaheim Ducks. In a statement from Ducks General Manager, Pat Verbeek, he said:
While we did cast a wide net in searching for the next head coach, it became clear to me that Greg would be the ideal fit for the position. Being a young team, I felt we needed a teacher of the finer points of the game, and someone who has worked extensively over time with talented young players, helping them develop into successful NHL players. Greg has done all that and more, and we are excited to name him the head coach of the Anaheim Ducks.
Coach Cronin was a huge part of the Eagles' transition from the ECHL to the AHL and we're lucky to have had him on the bench for the last five seasons. He was always kind to me over the years and I loved getting to chat hockey with him on and off the bench. Thank you, Coach Cronin, and best of luck on your new adventure in Anaheim. What's next for our Eagles now? I'd imagine we'll have an answer to that question sooner rather than later. Go Eagles!
Townsquare Northern Colorado and 99.9 The Point are proud to be the official radio home of your Colorado Eagles.
The Summit Is No More. What's Next For This Colorado Favorite?
Huge changes are currently underway at The Summit in Windsor.
The Loveland, Colorado In-N-Out Construction Is Finally Happening
The old Mimi's Cafe location has been demolished, and construction has begun at its former site for the new Loveland In-N-Out. It seems to be moving pretty quickly as you can see in the pictures taken just recently.