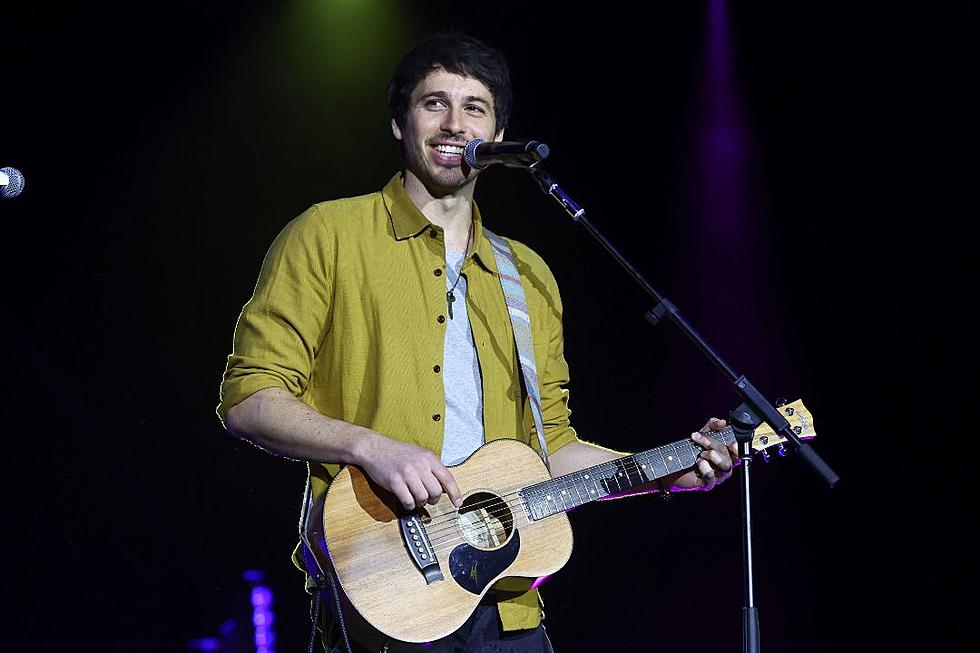 Morgan Evans Forges Ahead in Hopeful New Song, 'On My Own Again' [Listen]
Terry Wyatt, Getty Images
Five months after the release of his post-divorce song "Over for You," Morgan Evans is back with "On My Own Again," a new track that characterizes the journey of self-rediscovery one takes after the end of a meaningful relationship.
Evans co-wrote the song with Zach Kale and Geoff Wharburton, and where "Over for You" finds the Australian-born singer-songwriter somewhat dissecting the factors that led to the dissolution of his marriage to Kelsea Ballerini, "On My Own Again" finds him ready to open a new chapter.
The song still hints at the sadness one feels after leaving a longtime relationship, as the first verse finds him packing up the home he shared with his former wife and hitting the road with "a suitcase and tequila." But in the pre-chorus, Evans gives off the sense that, despite the bittersweet nature of the situation, he's ready to start anew.
"Pictures in my head are all of her I'm taking with me / Rest of it I left back in that house / Tomorrow when she wakes up, I wonder if she'll miss me / This time I ain't hanging 'round to find out," he sings.
In the chorus and throughout the rest of this song, he sings about all the possibilities that await him in his future. He also mentions that he will need to learn how to be alone again throughout this experience, but he seems to make a conscious decision to be content where he is and look forward to what's to come.
"I'm gonna drive until the wheels fall of this old truck in my heart / If forever's gonna end like that I guess I'd better start / The rest of my life like the best time's up around the bend / Oh, on my own again," he sings in the chorus.
The song features free-wheeling, acoustic-based instrumentation that bolsters the hopeful lyrics.
The release of "On My Own Again" comes seven months after Ballerini and Evans announced their divorce. The singer released "Over for You" in October 2022 after performing it live at the CMC Rocks QLD Festival.
16 Shocking Country Celebrity Breakups
These Heartwrenching Breakup Songs Hurt, Too