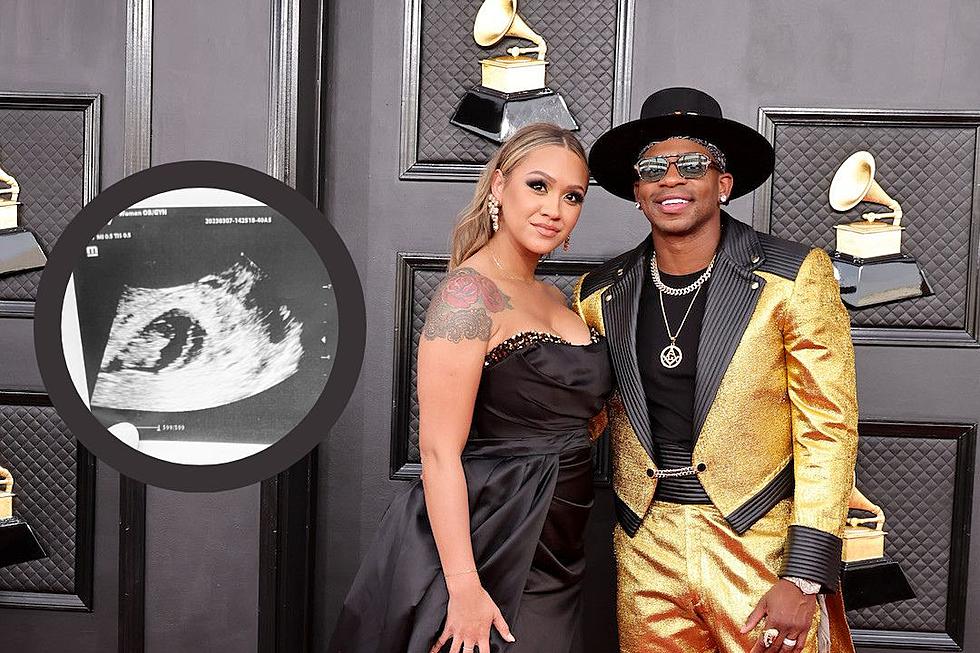 Jimmie Allen's Estranged Wife Reveals Baby They're Expecting Is a Boy
Amy Sussman, Getty Images/Instagram
Jimmie Allen's estranged wife Alexis Gale has announced the sex of the couple's third child: The baby will be a boy.
Gale and Allen are already parents to two girls, 3-year-old Naomi Bettie and 18-month-old Zara James. Allen is also dad to 8-year-old son Aadyn, from a previous relationship.
The pair announced Gale's current pregnancy in late April, and at the same time, they told fans that they were separating. People reports that they filed for divorce on April 28, citing "irreconcilable differences" as the cause of the split.
News of their divorce proceedings arrived on May 11, the same day that Variety released an in-depth article reporting that a former member of Allen's day-to-day team is suing the singer for sexual battery, false imprisonment, assault, sex trafficking and emotional distress.
Gale has not commented publicly on those allegations, but on Mother's Day on Sunday (May 14), she celebrated the holiday with a sonogram photo on her Instagram Stories.
"My baby boy," she writes. "Happy Mother's Day."
Gale also shared a couple more black-and-white snapshots of her children for Mother's Day, including a portrait of all three: Aadyn, Naomi and Zara. A third shot shows Gale cradling baby Zara as a newborn, a toddler-aged Naomi watching as she wears a "Big Sister" T-shirt.
In her civil suit against Allen, the woman, who identifies herself as Jane Doe, alleges that the singer repeatedly raped, sexually assaulted and harassed her over an 18-month period from 2020 to 2022. Allen has issued a statement through his attorneys, admitting to a relationship but saying that it was consensual, and denying Jane Doe's allegations against him.
A representative for Jane Doe's attorney has refuted Allen's claims and said that his statement that she demanded money from him is "categorically not true."
In the wake of the report, Allen's record label, BBR Music Group, has suspended his contract. Additionally, he was dropped from the lineup of the 2023 CMA Fest and suspended by his agency, and Delaware State University canceled a commencement speech that the singer was booked to give at the university on Friday (May 12).
The Nastiest Lawsuits in the History of Country Music: