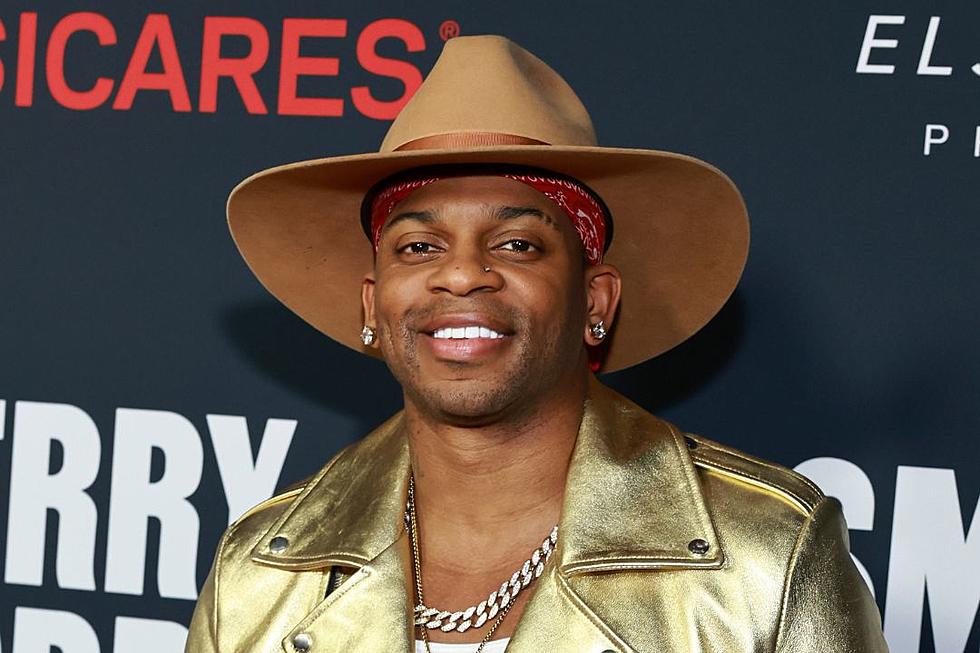 Jimmie Allen Breaks Silence After Sexual Assault Allegations
Matt Winkelmeyer, Getty Images
Jimmie Allen locked down his social media profiles after sexual assault and battery allegations dropped in the form of a lawsuit last week. On Wednesday (May 17), he broke his silence.
Allen's Twitter profile was set to private shortly after Variety revealed all the allegations against him. On Instagram, he disabled the ability to comment on his photos, then deleted more than 100 posts. He's also altered the settings on his Facebook page.
Related: 12 Key Allegations From the Jimmie Allen Sexual Assault Lawsuit
Wednesday morning, Allen shared the first of two messages to Instagram Story:
"We gonna be alright," he writes above a prayer and fist emoji. "This too shall pass."
Kendrick Lamar's song "Alright" was tagged. Allen's most recent release is also about overcoming adversity. In fact, a static graphic with the song "Be Alright" is one of the 23 remaining posts on Instagram.
An hour or so later, he wrote "God only knows ... He knows!" over a promo image of the song "Burn the Ships" by For King & Country. The lyrics of that song are about cutting ties and beginning a new day.
Allen did offer an official response to allegations brought by his former day-to-day manager, identified only as Jane Doe in the lawsuit and Variety's article. He confirmed having a consensual relationship with the woman, but labeled her allegations false and damaging.
Related: Read Jimmie Allen's Statement In Response to the Sexual Assault Lawsuit
No criminal charges have been brought against the country singer. Almost immediately he was suspended by his agency, new management company and record label. He was also dropped from 2023 CMA Fest.
Personally, Allen and his wife separated shortly before the lawsuit was made public. She is pregnant with the couple's third child, and while she has not said anything about what her husband is accused of, she's referenced a personal struggle several times on social media.
Country Stars' Real Names Revealed
Learn the real names of nearly 50 country music singers and superstars.