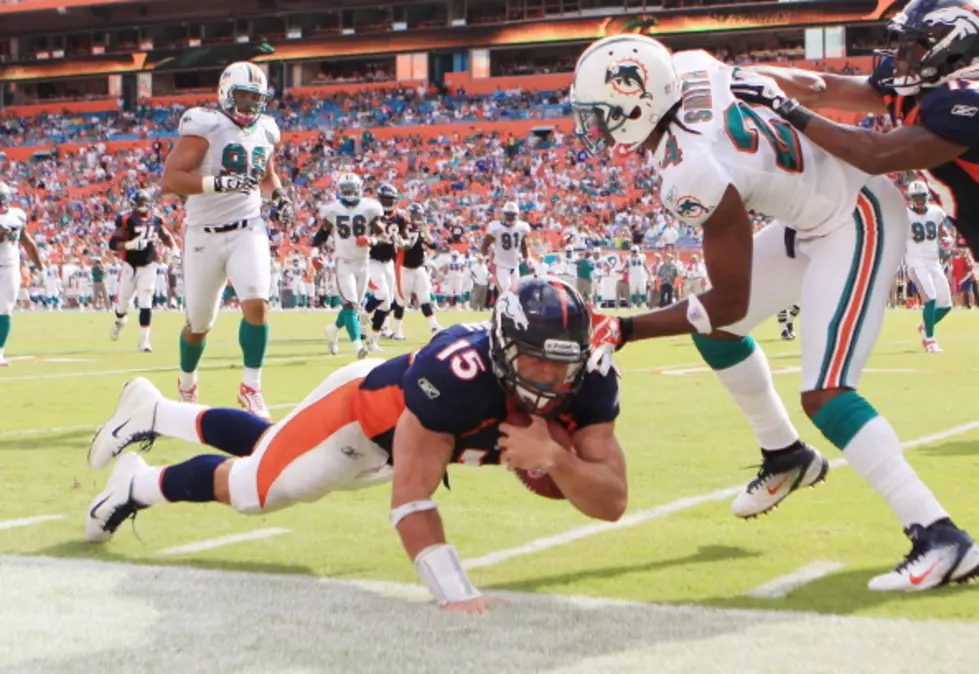 Is Tim Tebow's Season Over? Perhaps not! [POLL]
Marc Serota/Getty Images
Just after we thought the Bronco's would go off to mend their wounds after that 35 point thrashing, Tim Tebow ins't quite sure about calling it a season; yet.
It now seems as though CBS  would like to continue riding the Tebow Wagon and increase their ratings by adding Tim to the lineup as a guest analyst for the AFC Championship game between New England and Baltimore.
No word on if Tim has given his answer but we should know by mid week at the latest if he will be joining  Bill Cowher, Boomer Esiason, Shannon Sharpe and Dan Marino on the CBS set this weekend.
Tebow's sorry performance against the Patriots, combined with a thrilling finish between the 49ers and Saints, helped Fox beat CBS in the Saturday NFL TV ratings battle.
So, CBS is now banking on Tebow winning one for them!