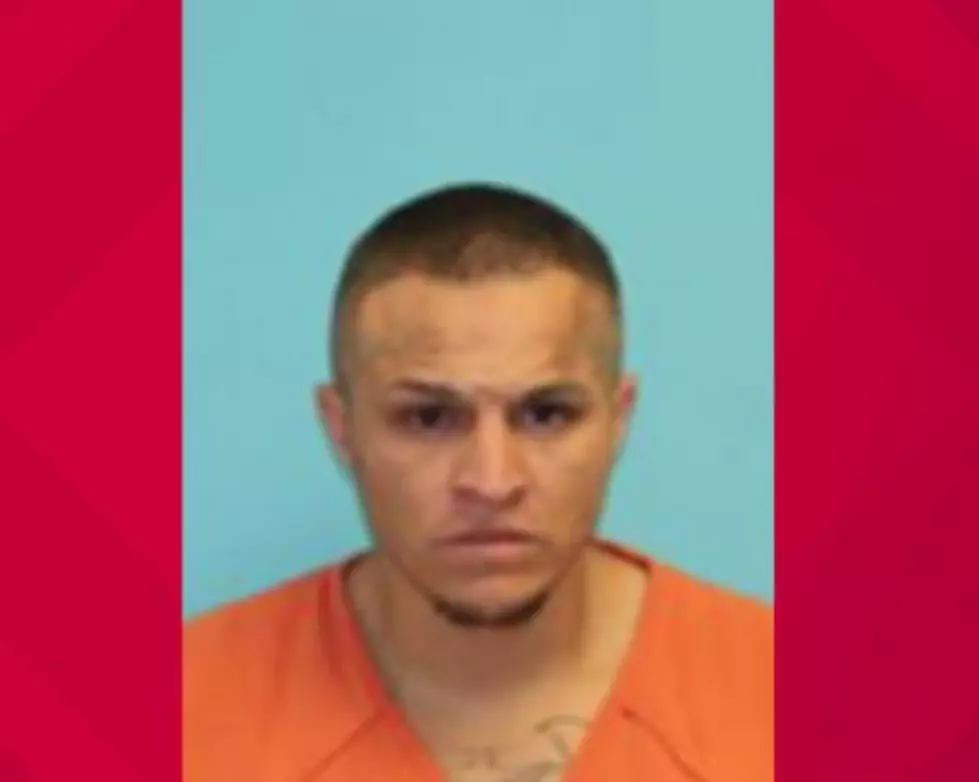 Inmate On The Loose After Escape From Fort Morgan Hospital
Morgan County Sheriff's Office
A 29-year-old man has escaped from a hospital in Fort Morgan and authorities are asking for your help in finding him, but urging caution if you DO see him.
According to 9 News, Chaz Contreras escaped while being treated at Colorado Plains Medical Center in Fort Morgan.
According to a release from MCSO, he escaped from law enforcement custody at around 6:30 p.m.
He's 5'3 with short brown hair and brown eyes, and when he escaped, he was in his orange jumpsuit from the facility.
A resident who lives near the hospital where Contreras was receiving treatment received a reverse 911 call, which is basically a warning from authorities about something big, such as a dangerous inmate escaping from a facility in your area. The call basically instructed her to lock her home and to call police if she saw anything suspicious. How scary would that be, right?
Contreras was in jail on charges of second degree burglary, vehicular eluding, possession of burglary tools, criminal mischief, theft, leaving the scene of an accident and driving under suspension.
MCSO is urging residents of the area to secure their homes and watch for any suspicious activity.
If you happen to see Contreras, use extreme caution,  avoid making contact with him and call 911 or Northern Colorado Crime Stoppers at 800-222-8477.
6 Infamous Inmates of Colorado's Supermax Prison
Colorado's Safest Cities