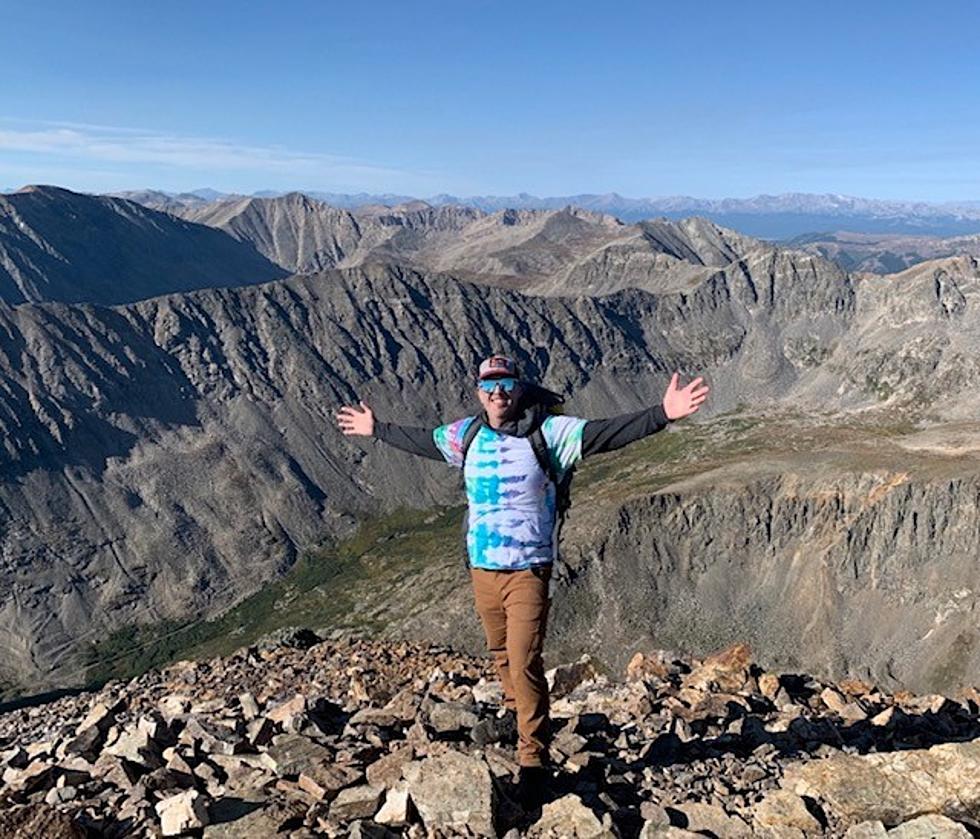 I Just Bagged My First Colorado 14'er, Here's How It Went
AJ Battalio/TSM
This has been on my bucket list way before I even set foot here in Colorado. After this weekend, I'm happy to say I checked off a big item on my bucket list when I scaled to the top of Quandary Peak at 14,235 feet above sea level.
I did a lot of research leading up to the hike for the past few weeks on Colorado14ers.com and All Trails so I felt pretty prepared and ready to go when my alarm went off at 12:45 AM on Saturday morning. Which, let's face it, is pretty much still Friday Night. I was passing some people heading home from the bars while I was preparing for and heading towards Breckenridge to start my climb.
One of the things I found out in my research was that it is mandatory that you either reserve your parking spot online at the Quandary trailhead or you can park at Breckenridge Airport Road and catch the free shuttle which runs every 30 minutes between 5 a.m. and 7 p.m., which is exactly what I did.
The drive from my house was about 2 hours and 45 minutes and I wanted to be on that first 5 a.m. shuttle because something I learned from reading the trip reports was that you didn't want to be up on top of the mountain in the afternoon due to storms that can typically come rolling through. So, I made the 5 a.m. shuttle and was on the trail by 5:25.
This was how things looked about 5 minutes into my hike...
Another benefit of starting so early was seeing the beautiful sunrise...
Overall, the hike was phenomenal. But I will say, after not doing any climbs quite like this in a while, pretty much everything from my waist down hurts. But that's okay because the experience of conquering my first Colorado 14'er was worth every single step and bit of pain I'm feeling.
The hike was about 9 miles round trip and featured an elevation gain of about 3500 feet from the start to the summit. One of the best things about hiking for me is the hiking community itself. I ran into a bunch of awesome people and managed to capture some pretty breathtaking pics that I wanted to share with you as well. Now, I'm already planning for my next one.
My First 14'er: Quandary Peak
The 6 Most Difficult 14ers In Colorado
6 'Easiest' 14ers To Hike in Colorado