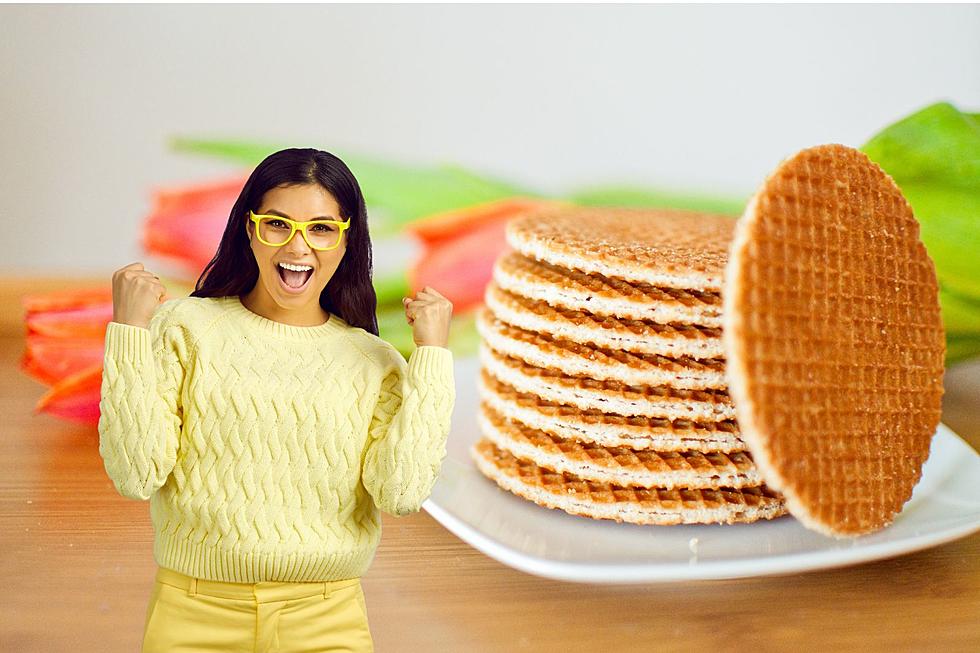 Heard of Stroopwafels? Here's Where to Get One in Colorado
Canva
A few years ago, I had my very first Stroopwafel. It was a magical moment on a Lufthansa flight back from Europe. I will never forget the taste of that cookie. Airline food isn't known to be the best thing in the world, so I knew that there could be much better Stroopwafels to be found.
What is a Stroopwafel?
A Stroopwafel is a Dutch cookie that is thin and has caramel filling. The exterior of the Stroopwafel is probably best described as a waffle cone type of dough. When you indulge in a fresh Stroopwafel, the caramel strings apart much like a great grilled cheese sandwich.
Get a Fresh Stroopwafel in Colorado
If you are looking for authentic and fresh Dutch Stroopwafels in Colorado, I have to tell you about Colorado Stroopwafels. Owner, Yolade, makes these tasty handmade treats at Colorado Stroopwafel. Yolande came from Amsterdam to Colorado in 2018. During the COVID-19 pandemic, Yolande started to crave the authentic taste of Stroopwafels and today she shares the joy with Coloradans and others across the United States.
I Want a Colorado Stroopwafel. Where Can I Get One?
Colorado Stroopwafels can be found at two Colorado farmer's markets:
South Pearl Street Farmer's Market in Denver - This farmer's market is open on Sundays from 9 a.m. to 1 p.m. at 1527 South Pearl Street in Denver.
Parker Farmer's Market - The Parker Farmer's Market offers web orders to be picked up on-site Sundays from 8 a.m. to 1 p.m. The Parker Farmer's Market is located at 19565 Main Street in Parker, Colorado.
Colorado Stroopwafels can also be purchased at certain stores in Parker, Aurora, Evergreen, Centennial, and Castle Rock. For more information on where you can find these tasty, Colorado-made Stroopwafels, visit Colorado Stroopwafel.
The Famous "Duck Donuts" 1st Colorado Location Is Finally Open
Here's a peek inside Colorado's First Duck Donuts Location.
The Loveland, Colorado In-N-Out Construction Is Finally Happening
The old Mimi's Cafe location has been demolished, and construction has begun at its former site for the new Loveland In-N-Out. It seems to be moving pretty quickly as you can see in the pictures taken just recently.