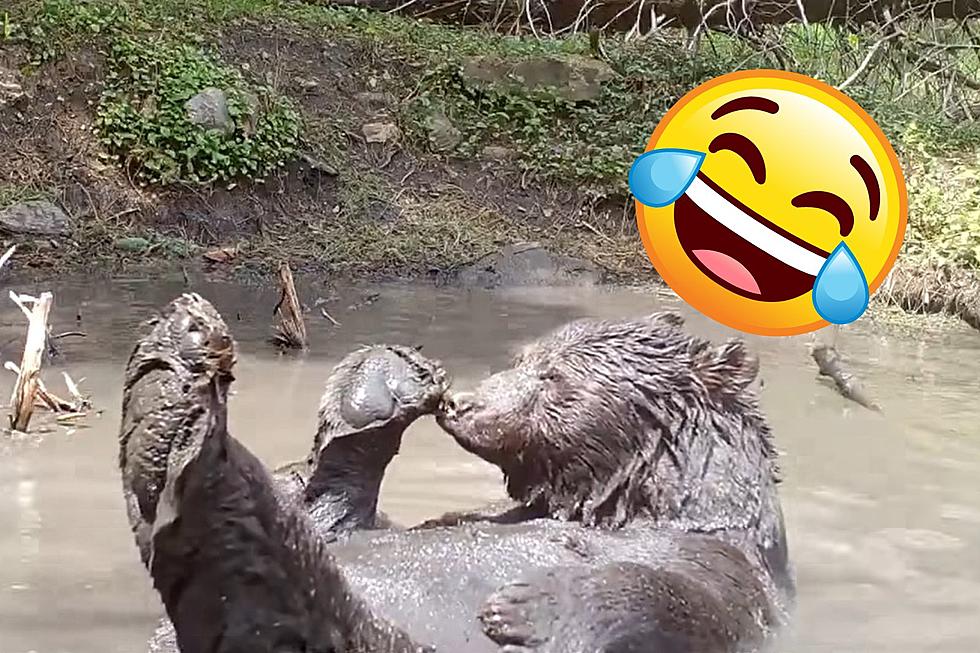 Have You Ever Seen a Bear Take a Mud Bath in Colorado?
Colorado Parks and Wildlife - Canva
All this rain leading into spring has been refreshing for some. Maybe not those that have had their basements flood due to the crazy amount of rainfall we've had in Colorado over the past few weeks, but some animals are loving the extra water in their lives.
Colorado Parks and Wildlife posted a trail cam video of one bear finding a nice muddy body of water. Of course, the bear had to take advantage of the situation and give itself a relaxing mud bath.
The video post from Colorado Parks and Wildlife does not state where the lounging bear was taking the mud bath and that is okay. We're just enjoying watching the bear in the muddy water.
One of the best parts of the video is at the seven-second mark when the bear decided to take a sniff of its feet and kind of jostles back as if their feet stink pretty badly. After watching this video, it kind of puts me in the mood to take a mud bath. Probably not in the woods, however. All I had to do is watch the movie, Stand By Me, once as a child and I have been scarred for life when it comes to the murky waters and leaches.
This is probably the first time I have ever seen a video of a bear in Colorado taking a mud bath. I wonder if they enjoy doing things like this on a regular basis because this bear surely seems to enjoy the muddy water.
National Park Service Pics of Wyoming's Most Iconic Wildlife
Colorado Wildlife: 25 Amazing Wildlife Photos You Captured in 2021
The Centennial State has no shortage of stunning wildlife, from moose to elk to otters and more. We asked you to send in the wildlife pictures you took this year. Read on to see your best Colorado wildlife photos from 2021.