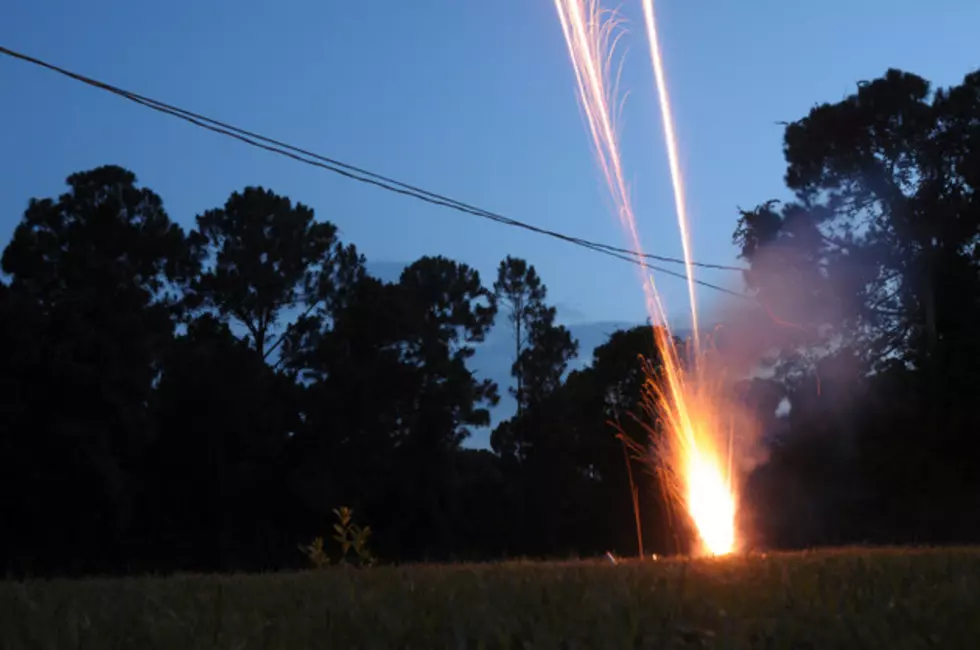 Greeley Police: Use Fireworks Get Fined with Possible Court Appearance
BRPH
The Greeley Police Department (GPD) is NOT playing around when it comes to people shooting off fireworks.
GPD went to Facebook to say this: "The old days of using up all your fireworks on the one special evening (July 4th) have long been over, and folks are lighting up the sky, rattling windows, and making dogs tremble for what seems like the entire summer."
With years of copious amounts of complaints regarding illegal fireworks going off its pretty clear that residents of Greeley are fed up with the excessive firework usage.
Now, the GPD is assigning 8 officers to illegal firework enforcement on random evenings, especially near July 4th.
The public has made it clear to the Greeley Police Department, they are sick and tired of all the illegal fireworks going off. 

Greeley Police Department Facebook Post
To discourage fireworks the City of Greeley "adopted a municipal illegal firework ordinance that mirrors state law" making it unlawful to manufacture, sale, use, or possess fireworks with a misdemeanor infraction and a fine of $180, and occasionally, a mandatory court appearance. 
However, it is important to remember that you won't get fined for all types of firework fun as not all fireworks are illegal. 
To keep it simple, if it is in a container and explodes on or off the ground, it is illegal.
All the fireworks stands you have seen popping up throughout the city, are only allowed to sell legal fireworks. Items such as sparklers, snakes, poppers, and fountains, to name a few, are legal to sell and light off in the city.

Greeley Police Department Facebook Post
GPD continues on in their Facebook post saying it doesn't matter if you drive to Wyoming and purchase fireworks because they'll still be illegal in Colorado, as well as Greeley.
Source: Greeley Police Department
Enter your number to get our free mobile app
2020 4th of July Firework Shows in Northern Colorado