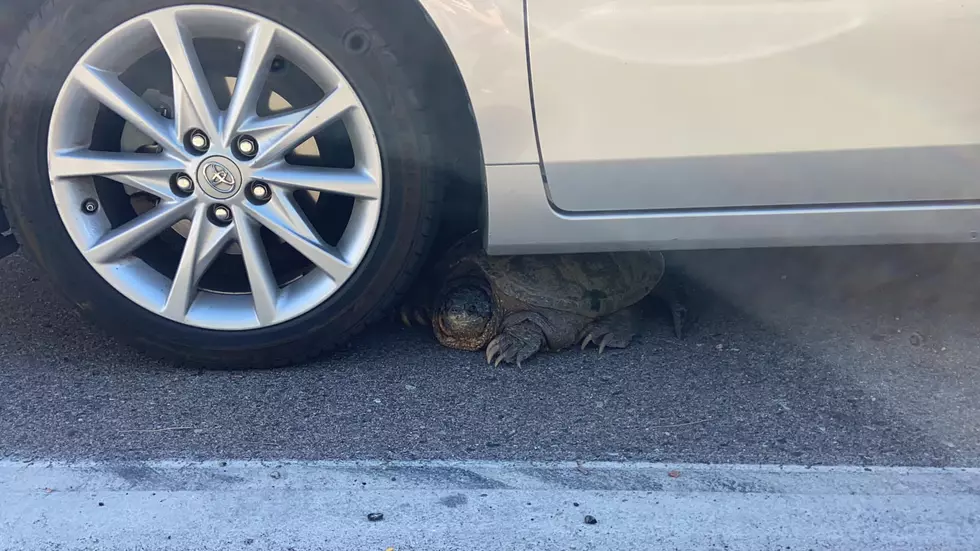 Gigantic Snapping Turtle Rescued From Under a Car in Fort Collins
Credit: Northern Colorado Wildlife Center Faccebook
There are turtles in Colorado. Then there are gigantic turtles in Colorado. However, the latter of the two is not all that common to see on a regular basis. When we came across a video of a snapping turtle being rescued on Facebook, I actually said aloud "that is one big turtle".
The rescued snapping turtle was recovered by the Northern Colorado Wildlife Center after it found itself underneath a car in central Fort Collins.
Why Did the Turtle Cross the Road?
It seems that this specific snapping turtle was attempting to cross the road to move to a different pond. On the journey, a nice rest under a car seemed to be a good option. The staff at Northern Colorado Wildlife Center assisted the turtle in crossing the road and into the pond safely.
Northern Colorado Wildlife Center posted the story on Facebook along with a few photos and a video showing how big the snapping turtle was. Northern Colorado Wildlife Center is happy to report that the snapping turtle did not sustain any injuries while going on the adventure to a different pond.
It is estimated that this snapping turtle has been in the Fort Collins area for at least a few decades. Hopefully, we will see many more years with this snapping turtle in Fort Collins.
Source: Northern Colorado Wildlife Center
Scenic Colorado Ranches Currently For Sale
Take a peek at some of the incredible ranches that are currently on the market in Colorado.
Colorado's Two Super Giant "Muffler Men"
Dating back to the 1960's these two men are only 40 miles apart.
Peep These Photos of Colorado's Petrified Redwoods