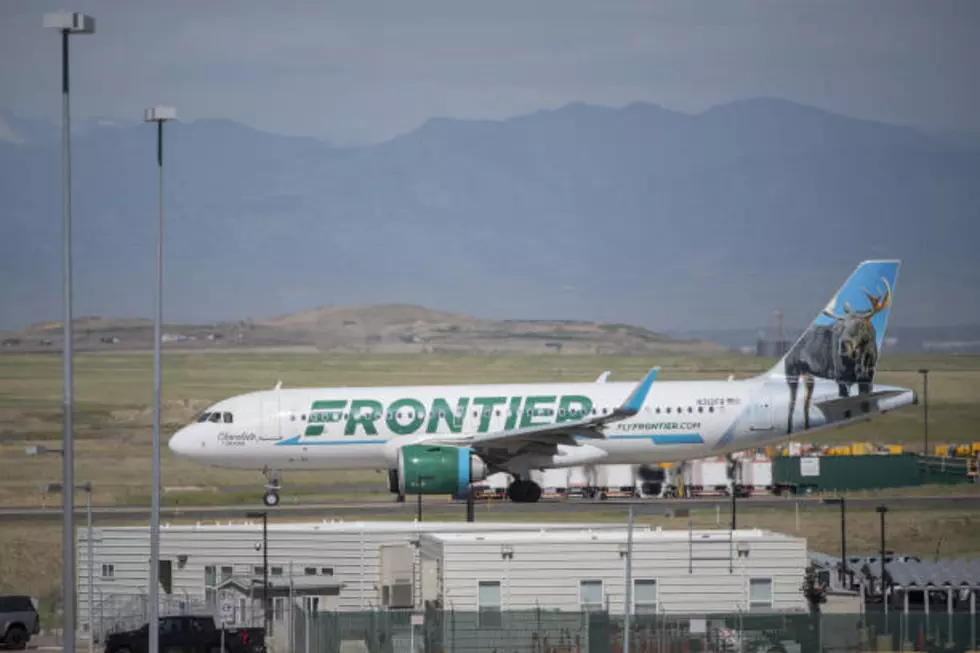 Frontier Airlines Adds New Nonstop Service To Florida
Bloomberg via Getty Images
Planning on getting away from the Colorado chill this winter? Well if Florida is a destination on your wish list, this is great news for you.
Frontier has added nonstop service to another Florida destination in West Palm Beach. The service began this past weekend and are sure to be some great deals to be had to celebrate the occasion.
Frontier Airlines is excited to be the only airline offering direct service between Denver and West Palm Beach.
"We're proud to be the only carrier offering Denver-area consumers nonstop service to this popular South Florida destination," Daniel Shurz, Frontier Airlines' senior vice president of commercial said. "West Palm Beach is just one of many Florida destinations served by Frontier — offering Coloradans convenient and affordable travel to locations across the Sunshine State thanks to our 'Low Fares Done Right.'"
Frontier, the Denver based airline just broke ground on 14 new ground boarding gates recently to help with traffic and crowds and this is certainly something that will draw some attention especially during the winter months when many Coloradans like to escape to a warmer destination without breaking the bank.
If you're looking to book a flight out of Denver whether it be to West Palm Beach or somewhere completely different, you can check out some deals that Frontier Airlines has going on now. 
Explore Denver International Airport + Conspiracies
An employee of Denver International Airport debunks many of the well-known conspiracy theories.
Learn About Denver International Airport's 'Blucifer'
Denver International Airport replaced 'Stapleton' as Colorado's biggest airport and has been surrounded in controversy ever since, including the 'Blue Mustang' statue affectionately known as 'Blucifer.'
Meet the Super Adorable and Amazing CATS of the Denver International Airport
Each member of CATS employed by the Denver International Airport is unique, take a moment to become acquainted: