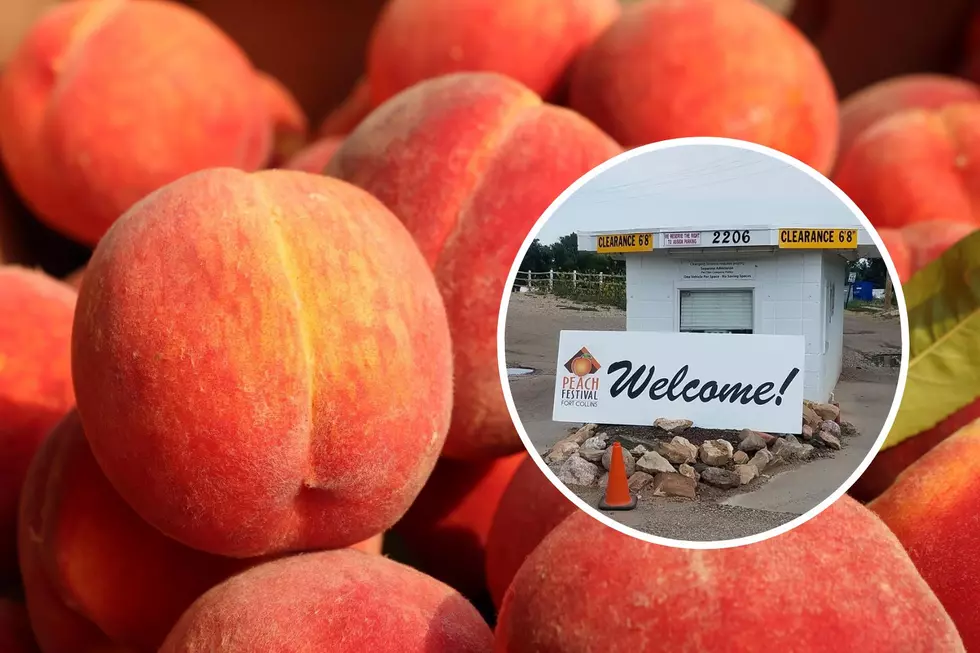 Fort Collins Peach Festival Coming to the Drive-In With Peachy Fun For All
Unsplash/Fort Collins Peach Festival
Peaches are a big part of Colorado. One juicy, sweet part of Colorado. Fort Collins gets to celebrate this fruit with peach beer, peach pie, and a day of fun and music at the Peach Festival.
This year's festival will be happening from 11 a.m. to 6 p.m. Saturday, Aug. 27, on the grounds of the Holiday Twin Drive-In in Fort Collins.
Palisade Colorado sits just outside of Grand Junction on the Western Slope. They say the cool nights and hot days help perfect the peach's fantastic taste.
A man named John Harlow made it his mission in 1882 to figure out how to get enough water to the Palisade area to take advantage of the nutrient-rich soil so that fruit trees could thrive. Diverting water from the Colorado River was no easy project. According to ColoradoInfo.com "by the beginning of the 20th century, more than twenty-five thousand pounds of peaches were being shipped from Palisade to regions across the country each year."
One summer I took my friend from the east coast on a Colorado road trip. We bought one huge Palisade peach. Juice running down our arms and words like "most amazing thing I've ever tasted" were the result.
The Fort Collins Peach Festival is a little tribute to the peach that grows in Colorado.
The Top 25 Highest Paying Jobs in Colorado for 2022
Working for a living is a pat of being an adult. Some people are working to just 'make ends meet,' others are taking in some large salaries, and probably not so worried about that.