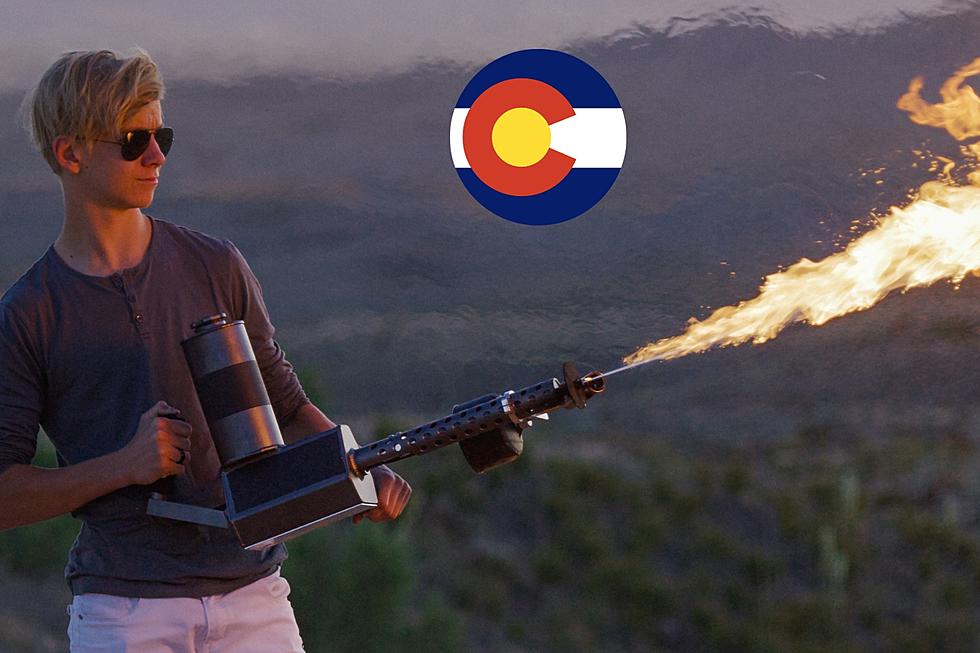 Flamethrowers In Colorado: Legal Or Not? Answer Might Surprise You
Canva
As temperatures continue to drop in Colorado, I can't help but think about how the snow season is going to impact our lives very soon.
Colorado is expected to have an El Nino winter, which means that we are going to have a ton of snow this year.
I moved into a house this year after living in apartments my entire life, and one of my top concerns is clearing my driveway for my morning commute. I have been going back and forth on whether I should invest in a good shovel or if I should buy a snow blower.
Then I thought of something a little more dramatic. What if I bought an epic flamethrower?
Are Flamethrowers Legal in Colorado?
Flamethrowers are 100% legal in Colorado. According to World Population Review, flamethrowers are actually legal in 48 states.
Only California, which surprises nobody, and Maryland have regulated them. Maryland is the only state in the United States that has banned flamethrowers entirely.
How Well Does It Work For Snow?
In the YouTube video above, a man used a flamethrower created by PulseFire. The battery creates a spark and ignites the flamethrower. The man used both diesel and normal gas to make it work.
The flamethrower he was using didn't work very well.
So, if you are like me and considering buying a flamethrower to get rid of snow in your driveway, you should look at options that won't freak out your neighbors.
What A Flamethrower Should Be Used For
Controlled burning
Land management
Fun
I am realizing now that I was just looking for an excuse to buy a flamethrower. Which I am sure my girlfriend that I live with wouldn't have been thrilled about.
I could see a lot of people who work in agriculture using a flamethrower.
Would you ever consider owning a flamethrower? Let us know by sending us a message.
Colorado Towns Receiving the Most Annual Snow Fall
If you love snow, you'll want to move to one of these Colorado towns.
Gallery Credit: Waylon Jordan
How to Keep Your Pets Safe in the Snow
5 ways to keep your pet safe in the snow according to
mass.gov
.