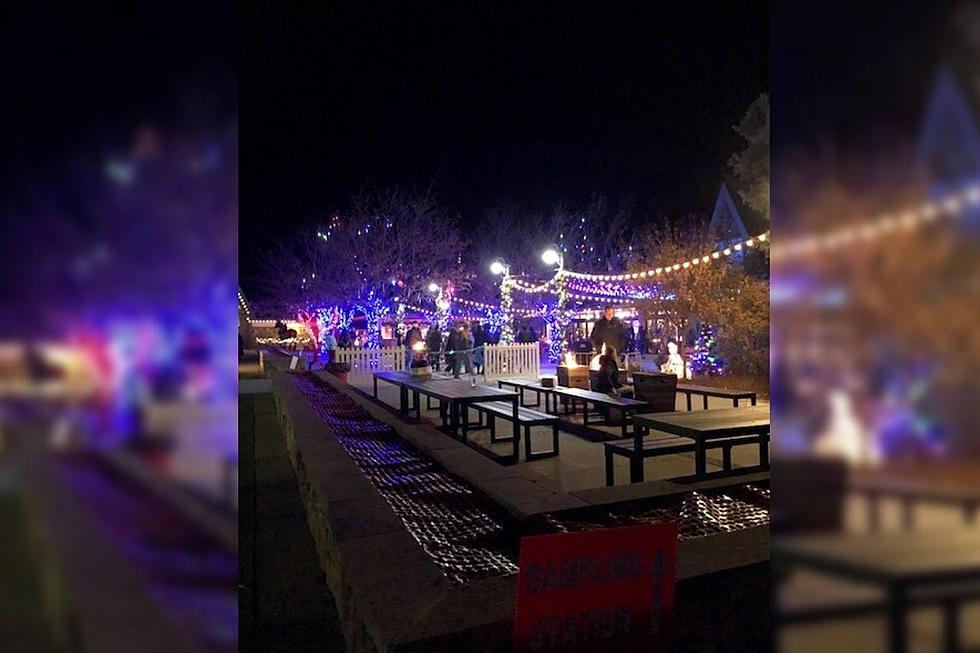 Embrace the Winter Season at these Northern Colorado Patios
Kelsey Nistel/TSM
Cooler weather doesn't keep Coloradans from drinking and dining at outdoor patios. If anything, the cozy settings combined with falling snow add to the season's festive vibes, and better yet if there's a fire pit or heater to keep warm too.
Instead of letting the dipping temps scare you away from sitting outside, try one of these northern Colorado patios that are still enjoyable in the wintertime.
Stodgy Brewing - 1802 Laporte Avenue
Not only is the interior of Stodgy as cozy as can be, but the outside area is just as fun, especially when it snows. Bundle up and take a seat around one of the several fire pits and stay nice and toasty while sipping on some of the best beer in town!
Rainbow Restaurant - 212 W. Laurel Street
Whether you're drinking or dining at Rainbow in FoCo, their outdoor patio that's just steps from CSU's campus is definitely the place to be. The family-owned restaurant recently made some major upgrades, including adding heated patio seating. If you do opt for outside seating at this local joint, they even offer blankets to snuggle up with.
Ginger and Baker - 359 Linden Street
People have always loved the intimate rooftop patio at Ginger and Baker, and with the restaurant undergoing some recent changes and improvements, the space is now more winter-friendly than ever. Guests will feel like they're in a real-life snowglobe when sitting in Ginger and Baker's new, glass-enclosed patio, and even if it's snowing, the area is heated so it'll always be warm.
The Exchange Fort Collins - 200 N. College Avenue
At The Exchange, visitors have the fun of choosing from several different surrounding bars, distilleries, and restaurants in Old Town, Fort Collins. The on-site fire pits are always cozy, and during the colder months, The Exchange not only brings out sparkling lights and other festive decorations but also huge heated tents in the plaza for anyone who stops by.
Tap and Handle - 307 S. College Avenue
Fort Collins' Tap and Handle was voted as being one of the best beer bars in the country for a reason! Besides a plethora of drink choices and an amazing food menu, their large patio is always hoppin', even during the winter. Plus, no patio can go wrong with a fire pit.
Blue Agave Grill - 201 S. College Avenue
Both the front and backside patios at Blue Agave have chic fire pits that give off as much heat as some of the meals on the menu. With warm drinks like Mexican coffee to enjoy, It's sure to be a sizzling good time when you dine outside here.
The Forge Pub - 255 Old Firehouse Alley
It's always patio season at this pub! The staff at Forge works hard to keep their outside space shoveled so guests can still enjoy it during the snowier months. Besides that, there's both an outdoor and indoor fireplace, and the interior is like entering a rustic cabin in the mountains.
Mishawaka Amphitheatre - 13714 Poudre Canyon Rd, Bellvue
One positive thing to come from the pandemic was the use of igloos at local restaurants. The Mish announced that they'll be bringing their bubbles back this winter season, and it really doesn't get better than having a meal right on the Poudre River, which can be done courtesy of this patio.
Budweiser Biergarten - 2351 Busch Drive #2
Although they are unfortunately temporarily closed, The Biergarten is one of the most magical places in northern Colorado when it comes to patio seating in the winter. When they re-open, guests can expect everything from igloos and fire pits to lights, views of the snow-capped mountains, and of course, hot drinks.