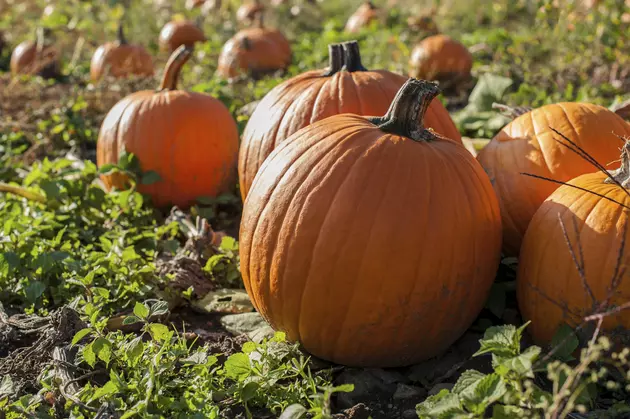 Drug and Alcohol Patients Give Back to Larimer County With Donation-Based Farmers' Market
ThinkStock
Northern Colorado residents are giving back to the community and getting a second chance with the Larimer County Community Corrections Farmers' Market, which is now open for business.
Every Friday from 8 a.m. to 12 p.m. the community can stop by the Farmers' Market at the Larimer County Sheriff's Office located at 2255 Midpoint Drive in Fort Collins to pick up fresh vegetables, berries, and herbs from the stands manned by clients enrolled in LCSO's intensive residential drug and alcohol treatment program.
The market will be open each week until the produce runs out and is run on a donation basis, with a majority of proceeds donated to local charities and resource centers at the end of the market season. According to Community Corrections Senior Staff Member Joe Weilnau, who oversees the program, the clients' efforts have raised nearly $300 during the first 3 weeks of the market this year.
A portion of revenues will also go to the clients who worked hard to grow and harvest the produce.
"I believe they deserve some return on their sweat equity investment," Community Corrections Director Tim Hand said of the program clients, who will be treated to a BBQ with hamburgers and hot dogs at the end of the program.
The Farmers' Market program was launched in 2008 and started with a single plot, expanding to several beds and varieties of produce. Currently the market offers green peppers, jalapeno peppers, hot peppers, green beans, cucumbers, tomatoes, summer and winter squash, zucchini, pumpkin, onion, garlic, dill, basil, chives, cilantro, raspberries, and strawberries.
Other businesses and organizations in our community also put forward donations to give these drug and alcohol rehabilitation clients a second chance. Community businesses and County surplus and recycled County building materials went into constructing the garden. Bath Garden Center donated plants and supplies for the program, as well.
Cash and check are accepted at the Farmers' Market, but not credit cards.