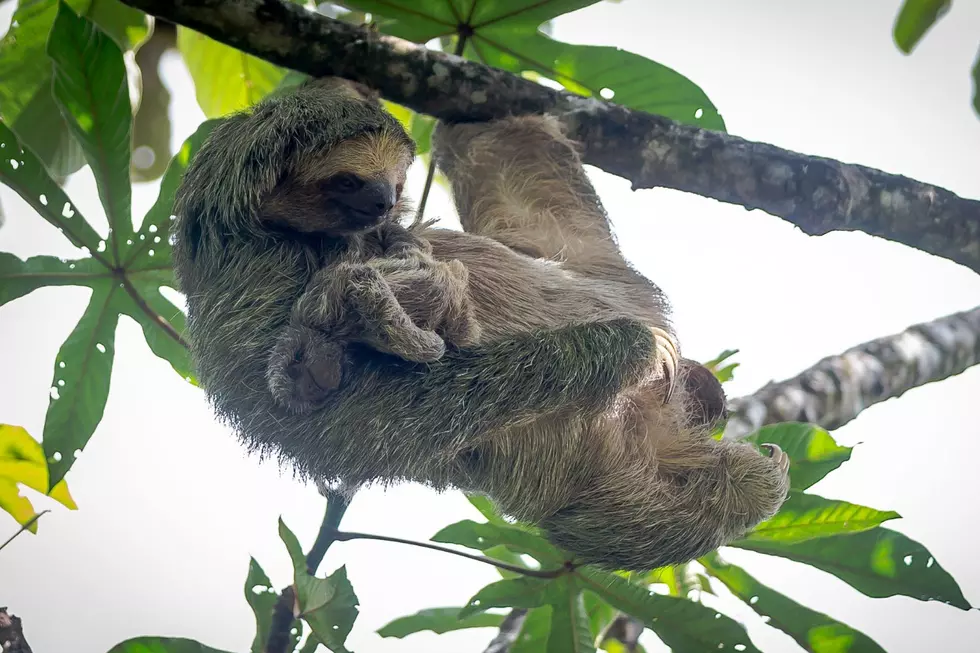 The Denver Zoo Has Welcomed a Newborn Sloth Into the World
Canva
There's a new baby at the Denver Zoo and it couldn't be any more precious. A new sloth baby is now a part of the Denver Zoo. Typically, two-toed sloths are pregnant for an average of 11.5 months. When mamma Charlotte finally gave birth on January 26, we're sure it was a happy time for the sloth.
The Denver Zoo announced the arrival of the new baby via Facebook on Thursday. The Tropical Discovery care team and veterinary medicine teams have provided care to Charlotte during her pregnancy to be sure both mamma and the baby were doing well along the journey. A recent exam shows that both Charlotte and the baby are doing very well and thriving.
Sloth babies tend to cling on to their mothers for at least six months after birth and can continue to nurse for up to a year. The Linne's Two-Toed Sloth family is part of the Tropical Discovery exhibit at the Denver Zoo. The Tropical Discovery exhibit is home to nearly 300 species and 1,800 individual animals including Komodo dragons, green anaconda, Lake Titicaca frogs, and the Linne's Two-Toed Sloth.
How You Can See the Baby Sloth at the Denver Zoo
The Tropical Discovery exhibit at the Denver Zoo features a sloth tree. The tree is 22 feet tall with branches and leaves with a skylight above. Charlotte and the baby have access to the sloth tree at the Denver Zoo, so you might be able to see the newborn sloth on your next visit.
Look: Lions at Denver Zoo Prove That All Cats Love Boxes
Look at the lions at the Denver Zoo playing with a ton of boxes. These pictures of Denver Zoo lions prove that all cats love boxes.
6 Vintage Colorado Menus Show How Cheap Going Out Used to Be
Take a trip down memory lane when a date night didn't mean spending nearly $100 on a meal for two.