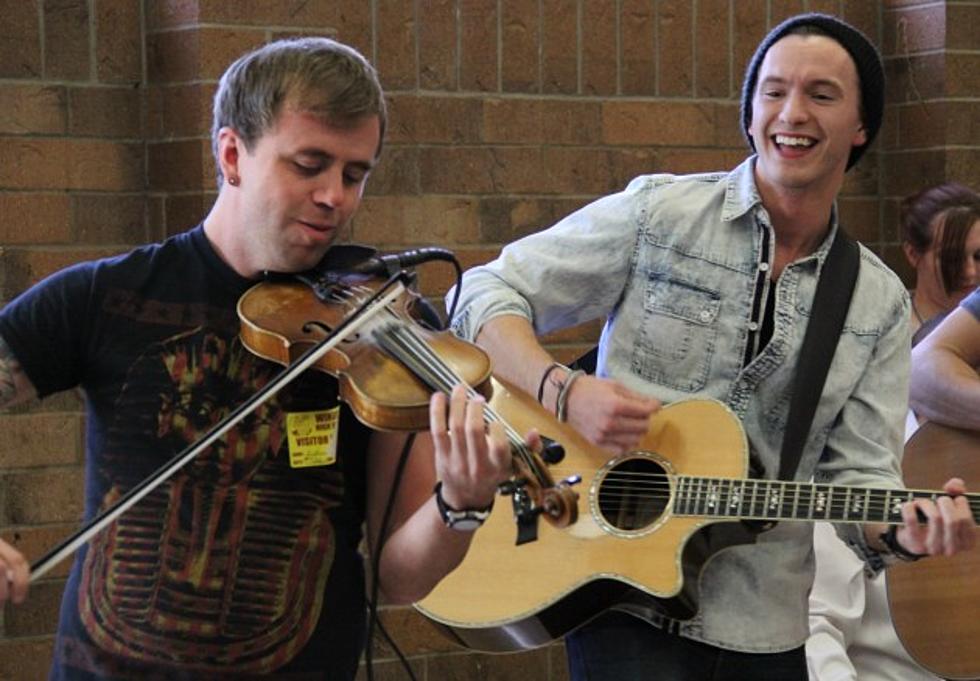 Dakota Bradley Plays Concert For Windsor High School [VIDEO/MEET & GREET PICTURES]
Jordan Dawson, TSM
How cool would it be to have a Nashville star visit your school or your place of business? That is exactly what happened at Windsor High School on Friday. Dakota Bradley paid a visit to the school along with his fiddle player and guitar player. Brian and I got to tag along too.
Our boss George King worked it out with Streamsound  Records and Windsor Principal Michelle Scallon to make it happen. Dakota played a few songs for the students at lunchtime, including his new single, "Won't Be Young Forever", which is currently climbing the charts.
Our Digital Managing Editor, Jordan was there to take these pictures and videos, including Windsor High students meeting Dakota after his performance!