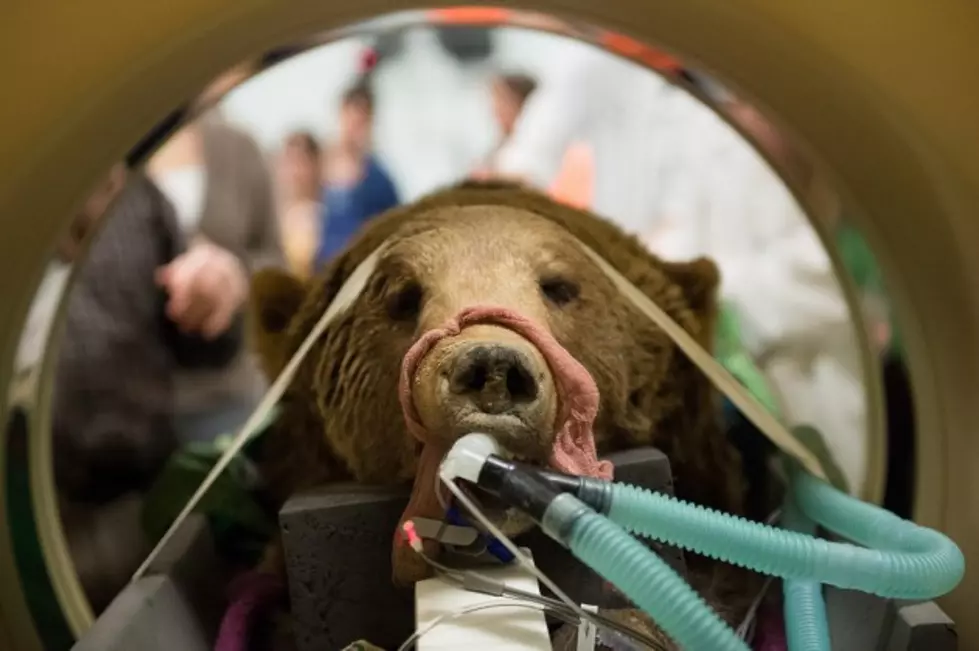 CSU Vet Teaching Hospital Operates on Grizzly Bear [VIDEO]
Colorado State University
Colorado State University's Veterinary Teaching Hospital has performed surgery on a rescued grizzly bear which needed work on both of its elbows. They apparently were broken when the bear was confined in a concrete bunker as a roadside attraction in north Georgia.
Last month, the Wild Animal Sanctuary in Keenesburg, Colo., rescued "Marley" and 16 fellow inmates from a foreclosed "bear park," where the animals were kept in cramped concrete pits.
The 300-pound grizzly had two forelimb fractures; one break was badly infected. By Tuesday afternoon, the surgery was over and Marley was recovering.  A spokesperson for the Wild Animal Sanctuary says he could be expected to live another 20 years.