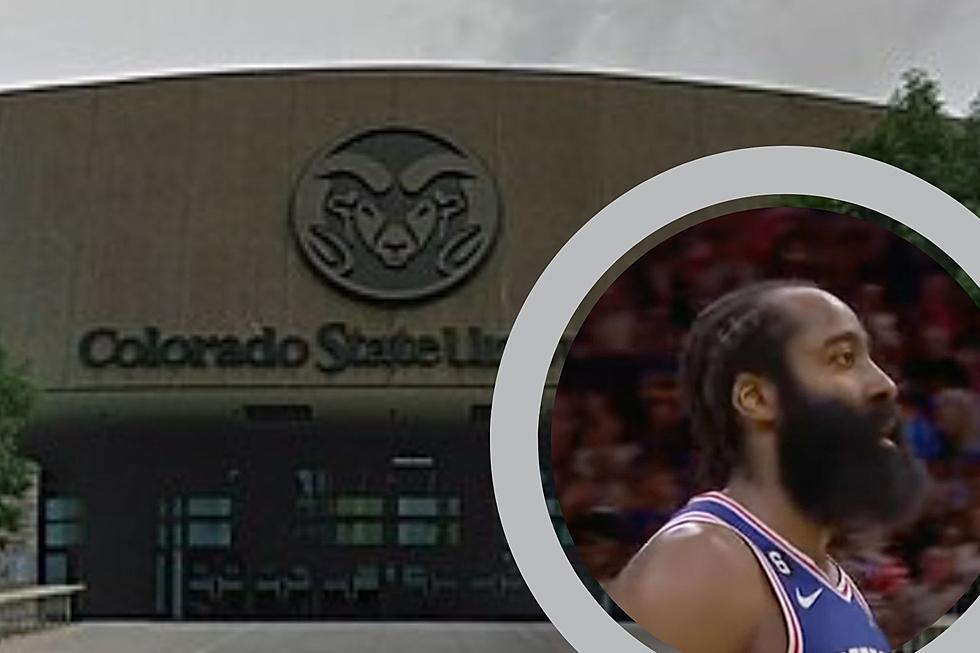 Why Is A NBA Team Dealing With Intense Drama in Fort Collins?
Google Maps, YouTube (ESPN), Canva
The Philadelphia 76ers will start training for the upcoming NBA season in Fort Collins, Colorado on October 3.
The NBA team will train in Fort Collins until October 6.
Reports indicate that the Philadelphia 76ers will be training at Moby Arena at Colorado State University because the coach believes that Fort Collins will be a tough environment.
The reason why is because of the high altitude. You might see star players like Joel Embiid running to a Maverick gas station to grab an oxygen canister.
Okay, you most likely would not. But don't you love the thought?
RELATED: One NBA Team Will Prepare For Upcoming Season in Fort Collins, Colorado
Here Is the Drama
It is an intense and interesting time for the 76er organization. Do not expect superstar James Harden to make an appearance in the Choice City. He is refusing to appear at training camp in Fort Collins, and he and the organization are exploring ways to get him traded to another NBA franchise.
James Harden has demanded a trade from the Philadelphia 76ers, and we can expect a trade to happen during their training camp in Colorado.
We Could Potentially Have a Press Firestorm
All major sports outlets are covering the fact that James Harden is looking for a new team. You may expect national reporters to film segments across Fort Collins for the next few days. Personally, I hope reporters use this opportunity to show off how great Fort Collins is instead of continuing to call it "rough terrain."
There are currently no reports if we can attend any of the training camps to watch the 76ers prepare for their upcoming season.
Miss the Denver Nuggets Championship Parade? Here Are Some Pix
The 2023 NBA Championship Parade for our Denver Nuggets was absolutely spectacular. Firetrucks from all over Colorado loaded up with Nuggets players and staff and took over 17th Street in Downtown Denver. Here are some pix of the action that we caught at 17th and Wazee just outside of Union Station.
Gallery Credit: Big Rob TSM
Denver Nuggets Team Logos Over The Years
You'd probably have to be a "superfan" of the Denver Nuggets to know all of the team's primary logos that they've had.
Gallery Credit: Dave Jensen