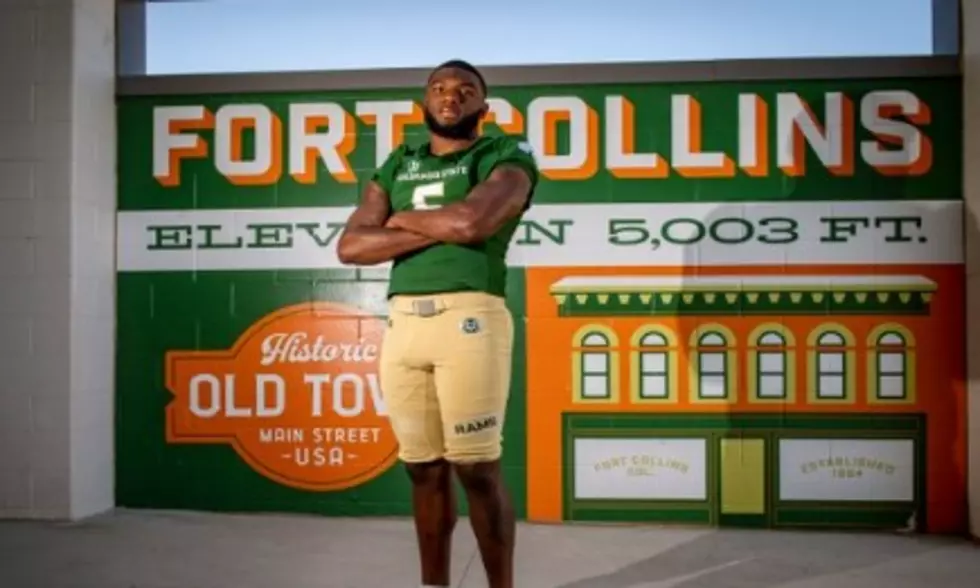 CSU Rams Player Of The Week For Week 12: Dequan Jackson
Twitter/Kevin Lytle
The Colorado State Rams ended their season on Friday afternoon on a high note with a 17-0 shutout win over the New Mexico Lobos.
It hasn't been the easiest of seasons for the Rams but over the last 5- 6 weeks the team played hard and never quit and that's a tribute to head coach Jay Norvell and his coaching staff and the players, especially the seniors like Dequan Jackson who is this week's and the season's final player of the week.
Jackson, the senior linebacker who has been a leader both on and off the field for some time had a chance to bail on the program like many other players did over the course of the season but Dequan chose to stay and battle and he capped off his impressive Rams career with a big day recording 11 tackles and pressuring the quarterback countless times all afternoon.
It was extra special for Dequan and all of the seniors to able to get the win and a shutout at that on Senior Day, CSU's first shutout since 2016.
Such a cool way to end his career with the win, the shutout, the 100 tackles and the prestigious title of K99's Player of the Week. ;)
Congratulations again to Dequan Jackson as we wish him the best in his career and the rest of his life.