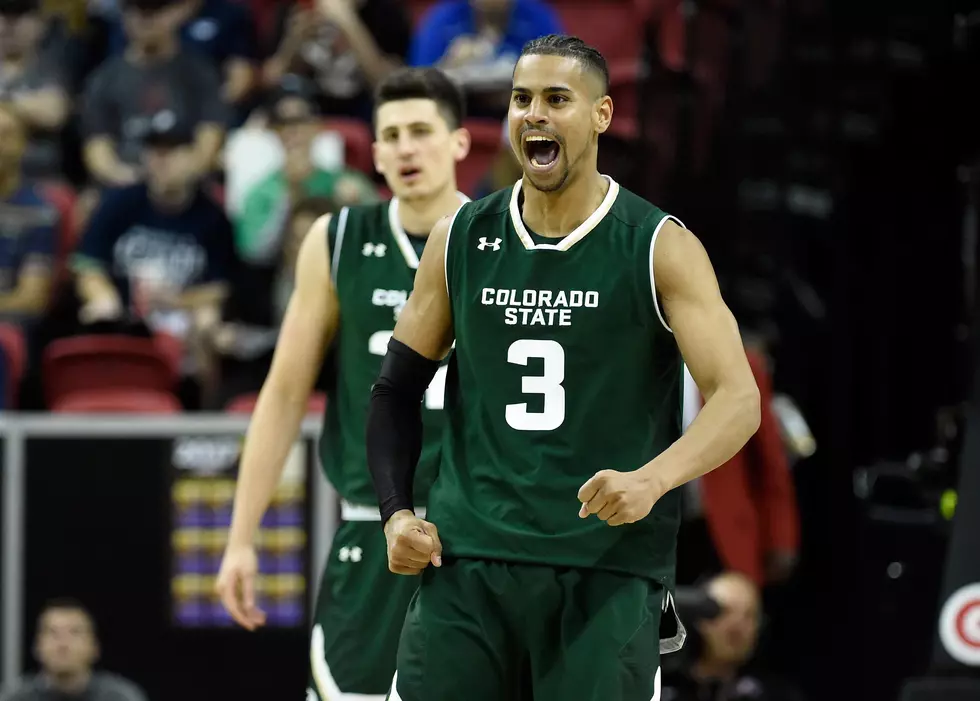 CSU Men's Basketball Releases Full Regular Season Schedule
David Becker, Getty Images
Sure, we pretty much just started football season, and while we're not even at the season's halfway point, the NCAA basketball season will be here and underway in a couple of months or so. And there is already some excitement surrounding the Colorado State Men's Basketball squad.
The Rams are coming off a solid COVID shortened season last year which featured them getting to the NIT Final Four before bowing out in the semi-finals against the eventual NIT champion Memphis Tigers.
The Rams have some talent coming back on the court this season. In particular, juniors David Roddy and Isaiah Stevens who were so intricate for the Rams last season, especially during their late-season push which saw them only a couple of wins away from capturing the NIT title.
According to CSU Athletics, the Rams will open the season, not including the exhibition game at Moby Arena on Halloween, against Oral Roberts on Tuesday, Nov. 9. In fact, they'll play their first three games in Fort Collins before hitting the road.
Following that, the Rams will have another "classic" to attend when they travel to Birmingham to take on the  Alabama Crimson Tide who are in the top 10 or 15 in most people's preseason polls. The Mountain West Conference schedule will kick in after that in Albuquerque against the Lobos from New Mexico on Dec. 28 and the home conference schedule will get underway a week later at Moby Arena as the Rams welcome Air Force. Here's the FULL schedule...
UP NEXT: 10 of the Best Athletes Born in Colorado
5 Highest Paid CSU Employees