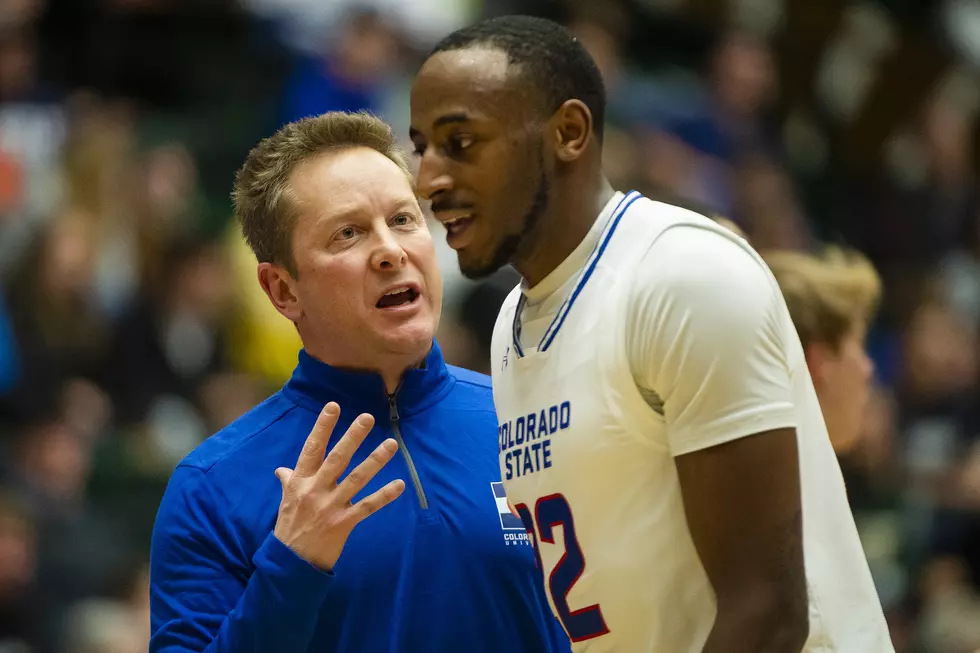 CSU Men's Basketball Has 2 Games Rescheduled
Getty Images
When they've played, the CSU men's basketball team has been impressive. In fact, they're looking to make their first NCAA Tournament appearance since 2013.
The whole COVID pandemic, though, threw a monkey wrench into those plans with a stop-and-go season, causing several games and series to be cancelled. But now, a couple of games have now been rescheduled.
According to the Mountain West Conference, CSU's game against New Mexico at Moby Arena has been rescheduled for Wednesday, March 3, while the game in Reno against the Nevada Wolfpack has been reset for Friday, March 5. The Rams currently sit in third place in the Mountain West, behind Boise St and San Diego St, with an 11-3 conference record (14-4 overall).
After the season, the NCAA selections will take place. Looking at the way things are shaking out right now, in my NON-expert opinion, these last two games will go a long way in determining where the Rams are seeded in the Mountain West tournament, the results of which will ultimately determine whether or not CSU will make it to the "BIG DANCE."
Remember, you can catch ALL of the actions and EVERYTHING Rams sports with us here at Townsquare Media. Games are broadcasted on our sister station Power 102.9. 
Go Rams.
CSU Rams Fans Through the Years