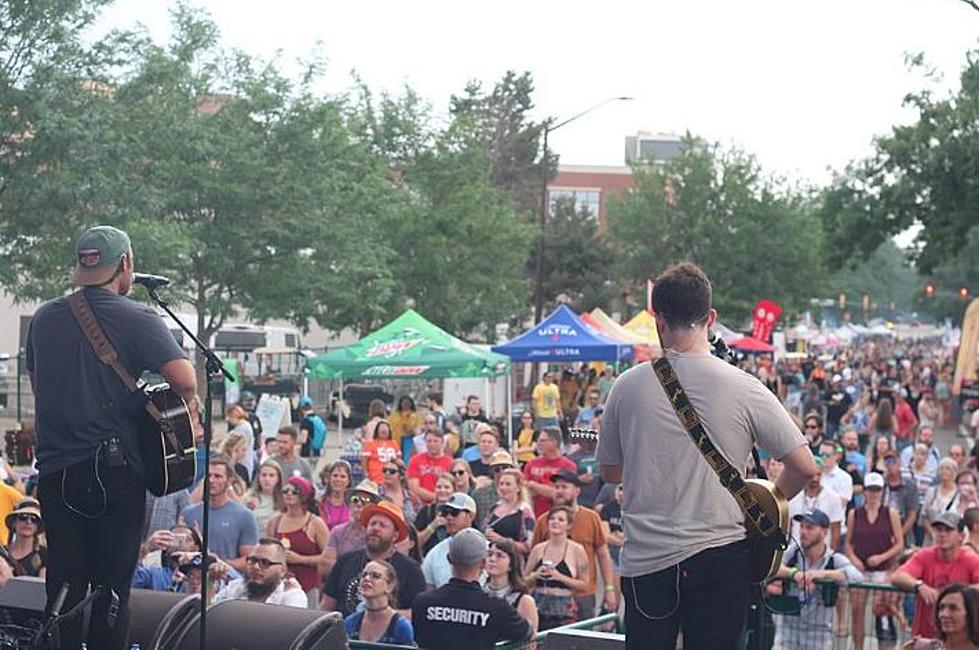 COVID Outbreaks Tied to 9 Summer Festivals — But Taste of FoCo Ain't One
Marissa Link
This summer was kind of a trial run for most of us. As live events resumed, for the most part outdoors, we kind of didn't know what the outcome would be. Now, we sort of have an idea. According to the Denver Post, at least nine of Colorado's summer festivals have been linked to around 300 reported COVID cases.
While at first I thought that didn't sound too good, the Denver Post's report, which uses data from Colorado Department of Public Health and Environment, actually said that's no so bad.
'Colorado's summer festivals didn't turn into COVID-19 super-spreader events, though at least 300 people who attended were infected,' the Denver Post said, adding that it was an 'encouraging sign' that outdoor events could take place safely.
According to the Denver Post, the highest number of cases tied to a summer festival were from the Colorado State Fair, with 91 cases. Country Jam, Denver's Global Dance Festival, the MLB All-Star game, Jazz Aspen and Greeley Stampede were also linked to reported outbreaks, though all under 40 cases. You can see the full list here.
With the events being held outside, it's hard to nail down a reason why one event had more cases than another, but the number of fully-vaccinated attendees, mask wearing and maybe even the availability of hand sanitizer could be possibilities.
By the end of July, roughly 56 percent of Larimer County was fully vaccinated, according to Larimer County data. As of October, roughly two thirds of residents are fully vaccinated in Larimer County, and less than 60 percent of Weld County is fully vaccinated.
As the Denver Post mentioned, there are discrepancies in CDPHE's data, as not all cases are reported. Are some events just luckier than others? Are cases unreported, or not tested? That's possible. However, Taste of Fort Collins in Larimer County, which was held in July of 2021, and saw thousands of attendees and was not mentioned as an event with reported cases.
PHOTO GALLERY: Taste of Fort Collins 2019