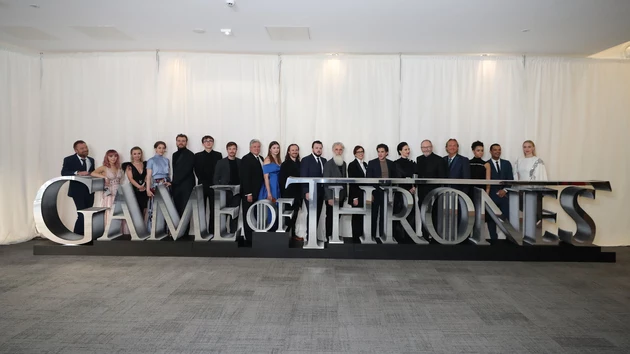 Counselors on Call to Help with Game of Thrones Finale Feels
Charles McQuillan, Getty Images
It's over and there's someone out there to talk you through it.
Before we go too far, I want you to know that I am not making fun of counseling, therapy, mental health, or anything related to those things. I believe in finding someone to talk to when you're struggling with things, or even when you're not. Licensed therapists are lifesavers, just like other doctors.
That being said, you can find someone to talk to about the end of Game of Thrones.
When you think about it, this show has been a major part of people's lives for eight years. Fans have become attached. It's not easy to have something you love so dearly ripped out from under you no matter how long you've known about the end. Trust me, I lost softball my sophomore year in college and was devastated.
A U.K. website called Bark.com is connecting fans of the show with people who can help them transition back to reality. There are several categories to choose from like "Cleganebowl", "Dealing with David Benioff & Daniel Weiss' writing decisions", and "Numerous major GoT plot holes", among others. Whatever is ailing you about the show, there is someone you can talk to.
It's not uncommon to feel sad, incomplete, and hopeless after the end of a show.
In fact, some experts believe that we experience grief when our beloved show wraps. I have to agree. Television is a form of entertainment and serves as an escape for us. We can turn off our problems and lose ourselves in another form of reality. When that's gone, it can really effect us.
How are you feeling after the end of Game of Thrones?