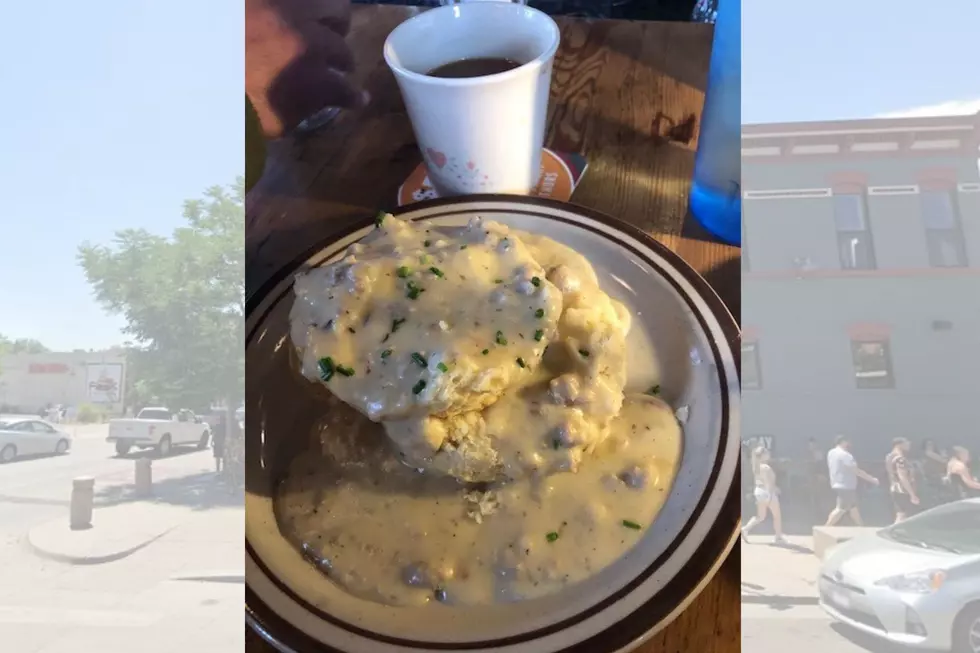 Colorado's Denver Biscuit Company is a Breakfast Lover's Dream
Kelsey Nistel/TSM, Canva
Whether you're a fan of breakfast, lunch, or anything in between, making a trip to Denver Biscuit Company is sure to satisfy any craving.
DBC is in the business of serving up Southern-style comfort food, that blends traditional dishes with creative twists. The restaurant's mouthwatering and award-winning menu is so delicious, that Food Network's Guy Fieri even swung by to visit on an episode of Triple D.
All of the plates are centered around DBC's signature made-from-scratch biscuits. From savory to sweet, the menu features creative choices such as biscuit french toast or a buttermilk fried chicken sandwich served between pillowy biscuits. Regular biscuits and gravy are always a safe option too, and here they are above and beyond.
RELATED: Guy Fieri Visited This Iconic Colorado Diner, You Should Too
Denver Biscuit Company originally began as a food truck that sold approximately 450 biscuits a day. It quickly gained popularity in a place where a biscuit void needed to be filled. Thirteen years later, the restaurant moved to brick and mortar and has majorly expanded. There are now currently six different Denver Biscuit Company locations in Colorado, and one in Kansas City.
The ambiance of each location is different in its own unique way, but the deliciousness is the same across the board. There's a reason why it's common to see the line wrapped around the building - it's a can't beat breakfast!
Colorado Restaurants Featured on 'Diners, Drive-Ins and Dives'
Guy Fieri's popular Food Network television show "Diners, Drive-Ins, and Dives" features restaurants from all over the country, including
Colorado
.
Fieri has raved about several restaurants across the state, giving them exposure on a national platform.