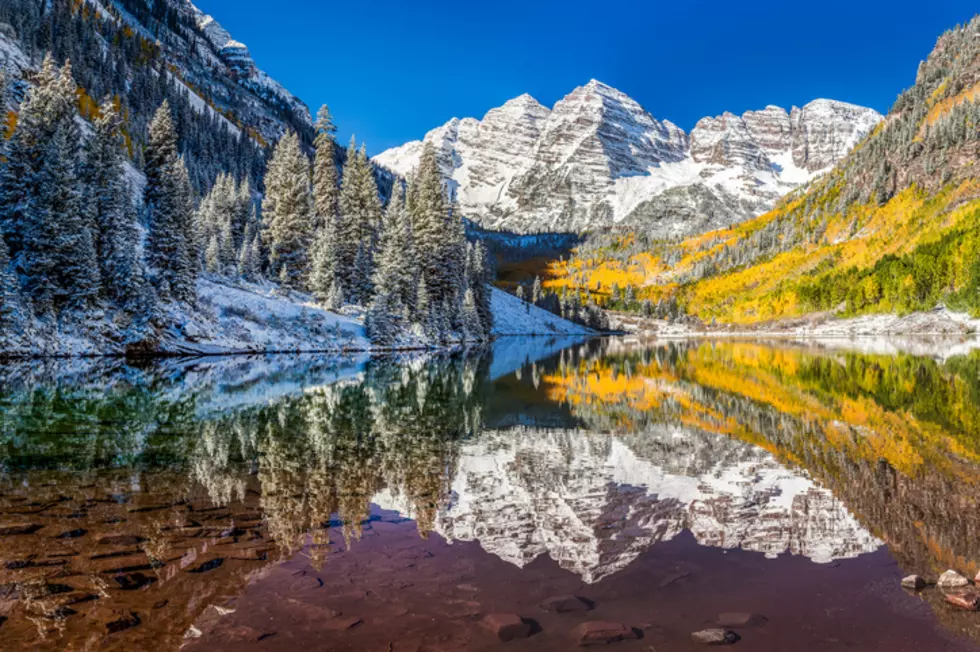 Colorado's Aspen Trees May Change Colors Early in Fall 2018
Kanonsky/ThinkStock
Don't put off that trip to the mountains until later in the fall this year, or you may just miss out on the gorgeous colors of our Aspen trees. 
According to The Gazette in Colorado Springs, some of the Aspens have started to change from green to gold, which could throw off plans for those who trip up to the Rockies for the picturesque fall colors.
State Forest Service Entomologist Dan West explained to The Gazette that the already-changing color is likely because it has been so dry this year.
So, maybe plan that trip sooner rather than waiting until well into October, or you may be too late. September is typically the recommended viewing time for the 'gold rush,' but there's actually a hotline you can call to find out at 1-800-COLORADO, or you can call the U.S. Forest Service at 800-354-4595.
Click on the interactive map below via smokymountains.com to see recommended viewing times for our region:
One of the best places in the Northern Colorado Front Range to see the fall leaves is Estes Park, or at these places around the city.
You can read more from The Gazette here.