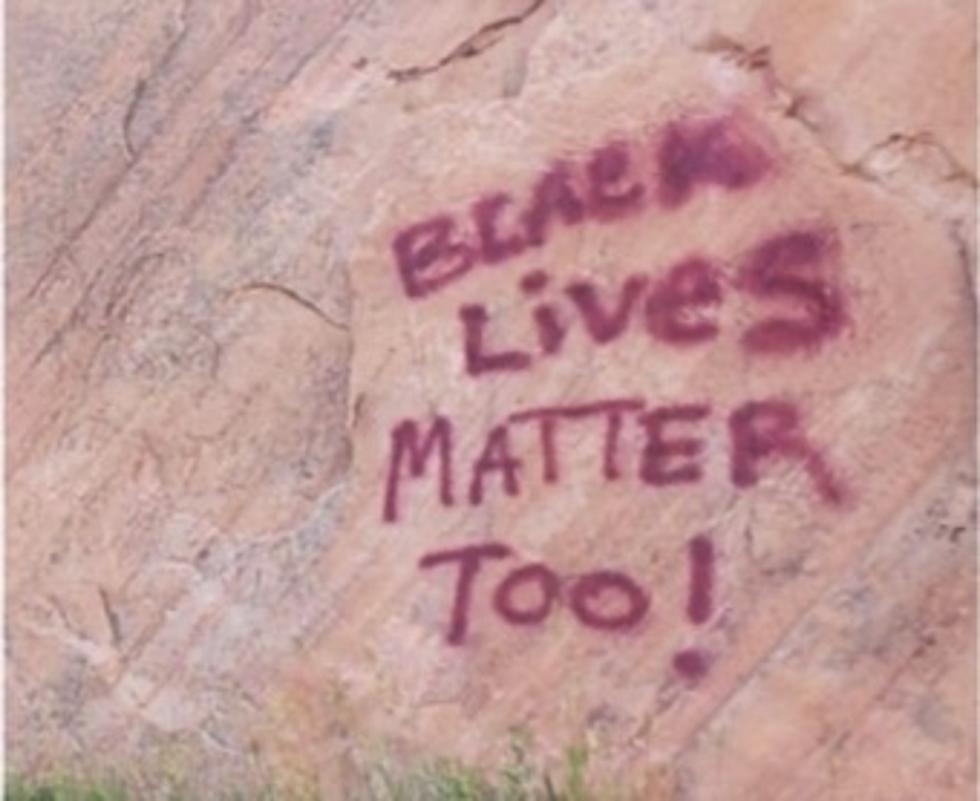 Colorado Springs Police: Red Rocks Canyon Open Space "Permanently Damaged"
Colorado Springs Police Department Red Rocks Open Space Vandalized
Colorado Springs is experiencing an increase in graffiti vandalizing on public and private property.
This past weekend, both the Police Operations Center and Red Rocks Canyon Open Space were vandalized.
The police wrote in a Facebook post that though they hear the community, they do not wish for any more damage.
We want everyone's voices to be heard, and we are grateful to be standing beside our community as we move forward; but we do not wish for property to be damaged in the process.

Colorado Springs Police Department

 
The unfortunate news broke on June 15 that while police were able clean their headquarters, they couldn't just clean the open space.
The post said this: "the natural sandstone rock formations at Red Rocks Canyon Open Space are permanently damaged".
Colorado Springs Police Department also stated in their Facebook post that they are "thankful to serve Colorado Springs and only ask that all of us, together, take care of our beautiful city".
Red Rock Canyon Open Space is 1,474-acres that make up a city park in Colorado Springs, Colorado. It sits on the west side of the springs, and is adjacent to Manitou Springs and south of U.S. Route 24.
Enter your number to get our free mobile app
Northern Colorado's Most Puzzling Cold Cases