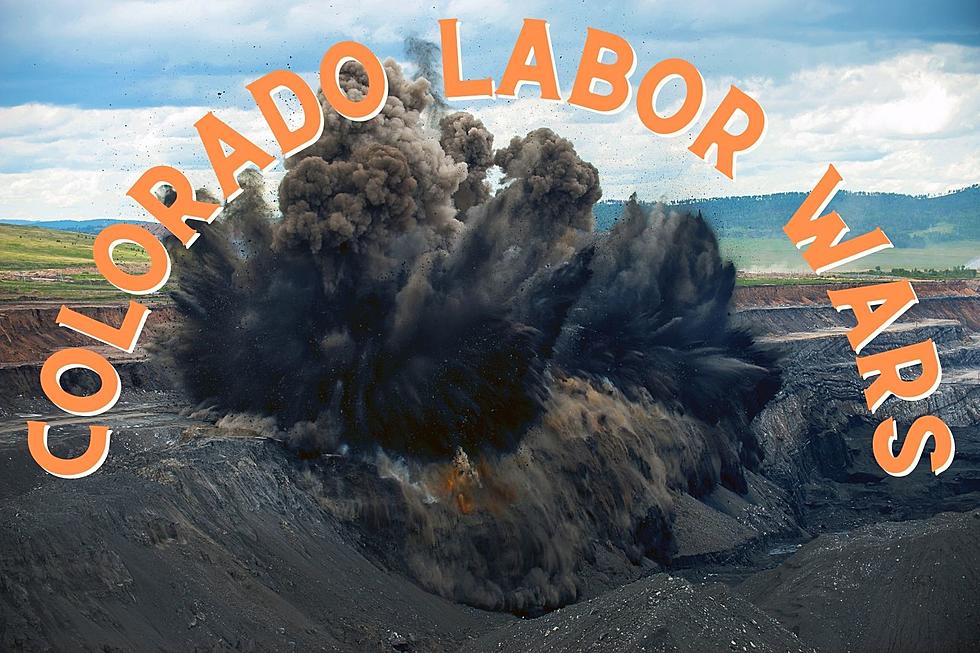 What Were the Colorado Labor Wars of the Early 1900s?
Canva
Colorado is full of history, and much of it was taught to us in public school during childhood.
However, one dark period of Colorado's history is much less known than, say, the stories of Alferd Packer or Molly Brown, and that is the extremely violent Labor Wars of the early 1900s.
What Were Colorado's Labor Wars?
The Labor Wars officially began in 1903, but were the product of a mining strike in 1894 brought on by the Western Federation of Miners union which argued that due to the dangerous conditions faced by miners daily, they should not be forced to work more than eight hours a day.
This did not sit well with the owners of the mines and the case was brought to the Supreme Court which deemed a law limiting a workday to eight hours unconstitutional.
Represented by the Western Federation of Miners, unionized gold and silver miners across the state in places like Colorado City, Cripple Creek, Idaho Springs, Telluride, Denver, and Durango went on strike. However, when profits began to be affected, the Colorado government got involved.
The Colorado Labor Wars: Martial Law is Imposed
In an effort to combat the unrest brought on by the unionized miners, Colorado's Governor at the time, James Hamilton Peabody, sent in the National Guard en masse and imposed martial law in the towns affected by the Labor Wars.
The troops were sent with thousands of rifles and rounds of ammunition and in addition to breaking up picketing, performed unwarranted searches on union members' homes, set up surveillance on union buildings, and deported "undesirable aliens" of mostly Italian heritage from the mining districts.
As unsettling as this all may seem, the worst part of the Labor Wars was the widespread violence.
The Colorado Labor Wars: Violence Erupts
What began as a simple demand for an eight-hour workday brought about martial law in numerous mining communities in early-1900s Colorado, as well as violence that resulted in casualties.
The Labor Wars saw explosions that killed unionized strikers, non-unionized strikebreakers, mine management employees, and others.
In addition, one miner was killed in a gunfight with National Guard troops, 15 strikebreakers were killed in a hoisting accident, two other non-union men were shot and killed during a meeting, and a former union member confessed to attempting to derail a train carrying strikebreakers to a non-unionized mine.
Eventually, prominent members of the Western Federation of Miners were taken down, leaving the union in shambles and prompting many of the members that were left to move out of state, effectively ending the Labor Wars officially by the year 1907.
Following the Labor Wars, the Colorado State Legislature ended up paying what was left of the Western Federation of Miners $60,000 in 1909 for damages caused by National Guard troops on buildings in Cripple Creek and Victor, Colorado.
A Guide to Colorado's Ghost Towns
Check out, and get to know the many ghost towns in the state of Colorado.
11 Colorado Ghost Towns that are Shells of their Former Selves
Learn about and take virtual tours of 11 Colorado ghost towns and some of the buildings that still stand there.
See 12 Unique + Often Scary Colorado Cemeteries and Memorials
Some are historic, some are scary, but each one of these Colorado cemeteries and memorials is definitely unique.