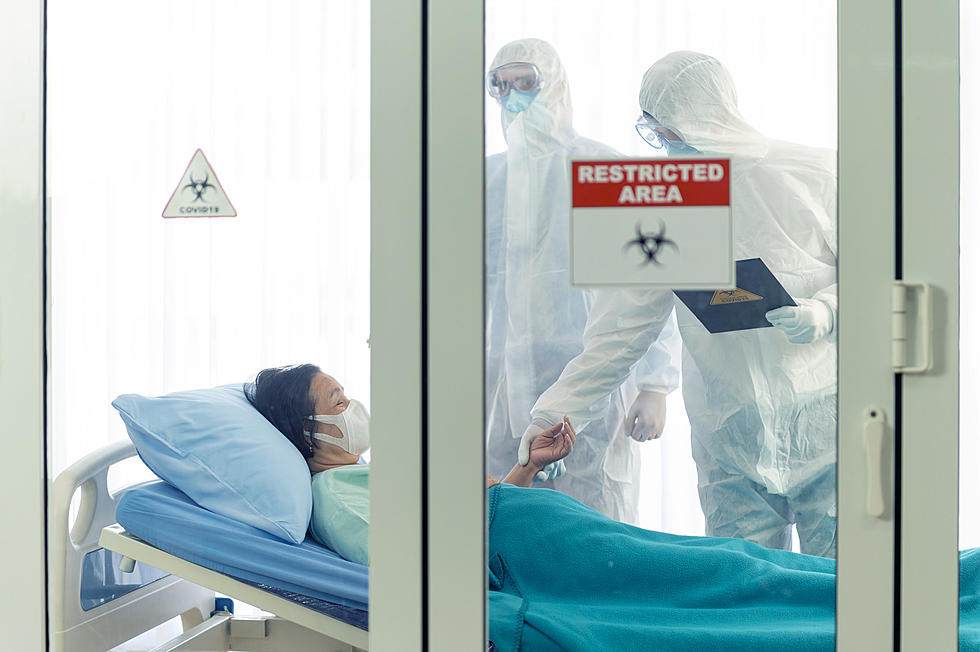 Colorado COVID Hospitalizations On the Rise
ThinkStock
As of Wednesday, there were 722 COVID outbreaks in the state of Colorado and hospitalizations are on the rise.
To be considered an outbreak there has to be at least two COVID cases that stem from the same location or event and aren't considered closed until four weeks have passed without any new cases. The number of active outbreaks is looking very much like the totals seen back in early February as well as early November.
Outbreaks In Schools and Nursing Homes
According to the Colorado Department of Public Health and Environment, the biggest increases in outbreaks compared to last week were schools and nursing homes. A total of 18 schools and 13 nursing homes have reported outbreaks this week, along with seven manufacturing facilities and warehouses, and six offices and restaurants. Long-term care facilities have seen 52 outbreaks since April 1.
Since April 1, the Denver Post reports 90 outbreaks have been reported at public schools, though most are small. About 9% of the cases are teachers, and Chalkbeat Colorado shows about 75% of eligible teachers had received their first shot as of early March.
There are currently 9 active outbreaks in Mesa County, according to CDPHE, three of which became active in the past week including Fellowship Church, Palisade Church of the Nazarene, and Aspen Glen Assisted Living.
Hospitalizations Up
As of Wednesday, there were  612 hospitalizations in Colorado, down one from the day before but 100 more than the previous week. Hospitalizations in the state have risen 33% over the past month.
Obviously, vaccinations remain a stumbling block. So far more than 1.5 million Coloradans have been fully vaccinated, but that is only about 27% of the state's population. Vaccinations have fully opened to the general public and there is no shortage of the vaccine, and some vaccination sites are not even requiring appointments.
In Mesa County
In Mesa County, more than 41,000 residents have been fully vaccinated, but that is still only about 27%  of the county's population and mirrors what is happening across the state.  Plenty of next-day appointments are available in Mesa County for those that want one.
At this point, Mesa County is moving forward with very few restrictions. Only time will tell where the numbers go from here, but it's looking like we are still a long way from the end of this pandemic.
LOOK: Answers to 30 common COVID-19 vaccine questions
While much is still unknown about the coronavirus and the future, what is known is that the currently available vaccines have gone through all three trial phases and are
safe and effective
. It will be necessary for as many Americans as possible to be vaccinated in order to finally return to some level of pre-pandemic normalcy, and hopefully these 30 answers provided here will help readers get vaccinated as soon they are able.