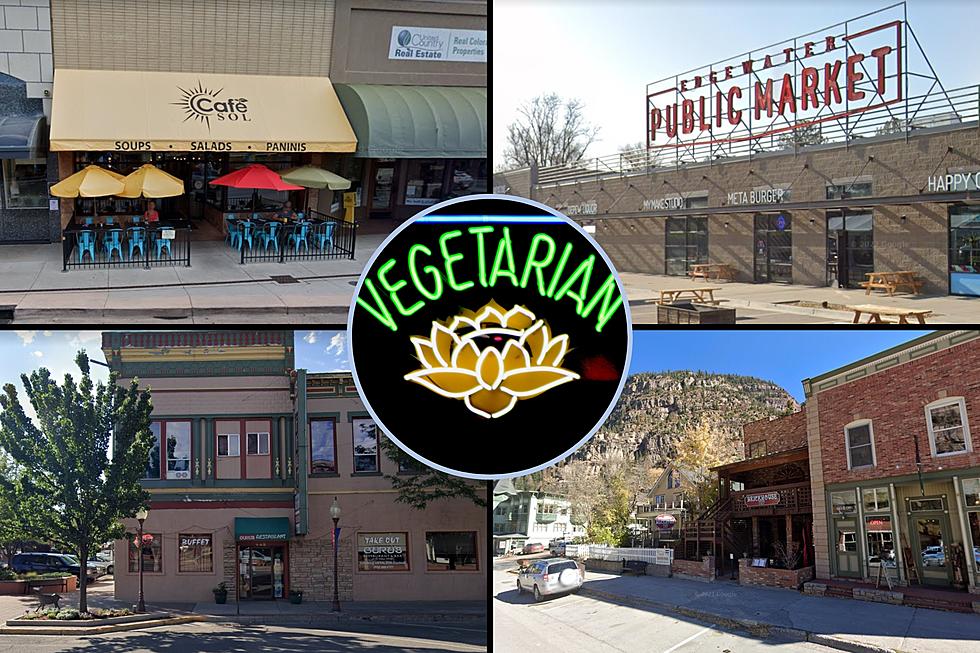 The Best Restaurants in Colorado for Vegetarians
Canva Pro
Vegetarian and Vegan food options are all over Colorado. The larger the city the more choices you'll find, but that doesn't mean you have to go to Denver to find really good vegetarian food.
We asked you about your favorite places for meatless cuisine in Colorado to round up a few great options in several cities around the state. Using the power of the Yelp review, we can see which places are holding up.
Colorado is a Great State for Vegetarians
Colorado's most vegetarian and vegan-friendly cities are Denver, Boulder, Fort Collins, and Colorado Springs. Are those the only options? Heck no. We're about to show off some great options from the Front Range and the Western Slope so you can get your grub on no matter where you are. We've even got some great places here in Grand Junction.
What is Your Favorite Vegetarian Dish?
From fried green tomatoes to avocado toast, vegetarian items are common on most menus these days. Even if you are not someplace with an all-vegetarian restaurant, most places have options for guests who do not eat meat. What are some of your favorite dishes to eat that are great for vegetarians? Is there someone in your family who does not eat meat? What is one of their favorite places?
Which Colorado Community has the Most Vegetarian Restaurants?
Colorado Springs is the place in Colorado with the most vegetarian restaurants. Phantom Brewing Company is an all-vegetarian pub in the springs, Caribbean pasta is yours at Rasta Pasta, Adam's Mountain Cafe, Burrowing Owl, and Tapateria are all amazing places to get your fix the next time you are there.
Scroll on to go around the state looking at some options for great vegetarian meals.
The Best Restaurants in Colorado for Vegetarians
If you are a vegetarian or vegan, Colorado is a great state to eat in. Front Range or Western Slope, you'll find a great meal in almost every community around the state. Scroll on to learn about 13 great places to eat for vegetarians. Is your favorite place missing? Open our station app and tell us about it so we can share your suggestion with everyone else.
MORE: All the Restaurants in Downtown Grand Junction + Their Food
It's time to eat. We're headed to downtown Grand Junction to check out some of the great places to eat. The downtown atmosphere and shopping surround several dining options that make downtown a fun place to be.
LOOK: 15 Small Town Colorado Restaurants That are Worth the Drive
Some of Colorado's small towns are home to some amazing menus!