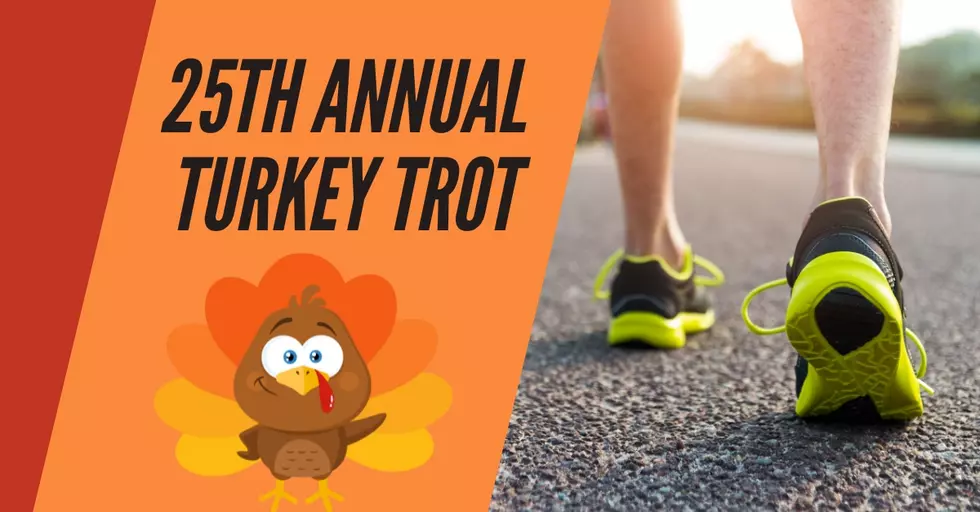 Celebrate Thanksgiving Day at The 25th Annual Turkey Trot
Weld Legacy Foundation / 25th Annual Turkey Trot
The Weld Legacy Foundation (WLF), formerly the North Colorado Medical Center Foundation, together with Banner Health North Colorado Medical Center (NCMC) is hosting its 25th Annual Turkey Trot on Thursday, November 24 at 9am and they want to invite you!
WLF's Development Program Director, Allison Miller, and NCMC's Turkey Trot Race Director, Heather Schminke, spoke with "Tuned In to NoCo" about this year's festivities. Schminke says, whether you are an experienced runner or just want to walk or trot, they have a course for you.
"We have a 5k and a Gobbler Trek, our 2k or one-miler, for those who are less competitive or want to come out as a family. It's such a fun event. We can't wait to see everyone there."
The race will start and end at the North Colorado Medical Center in Greeley, CO. Miller says, along with the in-person race they will be holding a virtual race as well.
"For the virtual race, you can participate on any course you want to between the Sunday before Thanksgiving and the Sunday after. We just encourage you to upload your results and photos - we want to see how far this turkey trot for NCMC's Cardiac and Pulmonary Rehab can go."
The 25th Annual Turkey Trot raises money for North Colorado Medical Center's cardiac and pulmonary rehab programs and Schminke says this event really changes lives.
"In Colorado, we have a lot of underinsured or uninsured patients that might not be able to benefit from these programs. So with those funds that we try to raise, typically we are helping around 60 patients participate in these programs that would not have been able to...we offer these classes and services to the patient's family as well. So, that's why this event is so important."
Miller says this event has become a tradition for Northern Colorado families and she hopes this year they will be able to help even more patients in the area.
"A lot of people have made it part of their Thanksgiving tradition. The community just really gets behind it and that's what makes it so amazing. This year, we would love to raise anywhere between $30-50,000 for the program."
If you register online by November 18 you will receive $5 off!
To sign-up, Volunteer or donate click here.
To listen to the full interview, check out the link below.
Here's Some Adorable Casper Animals Dressed Up For The Holidays
The Holidays aren't just for the kids, they are also for our furry four-legged babies too...or for Wyomingites some of our scaled four-legged babies!
Spend the Holidays in a Colorado House That's Built into a Cliff
You can spend the holidays in a house in Colorado that's built into a cliff. Look at the peaceful, private Airbnb located in a canyon with petroglyphs nearby.