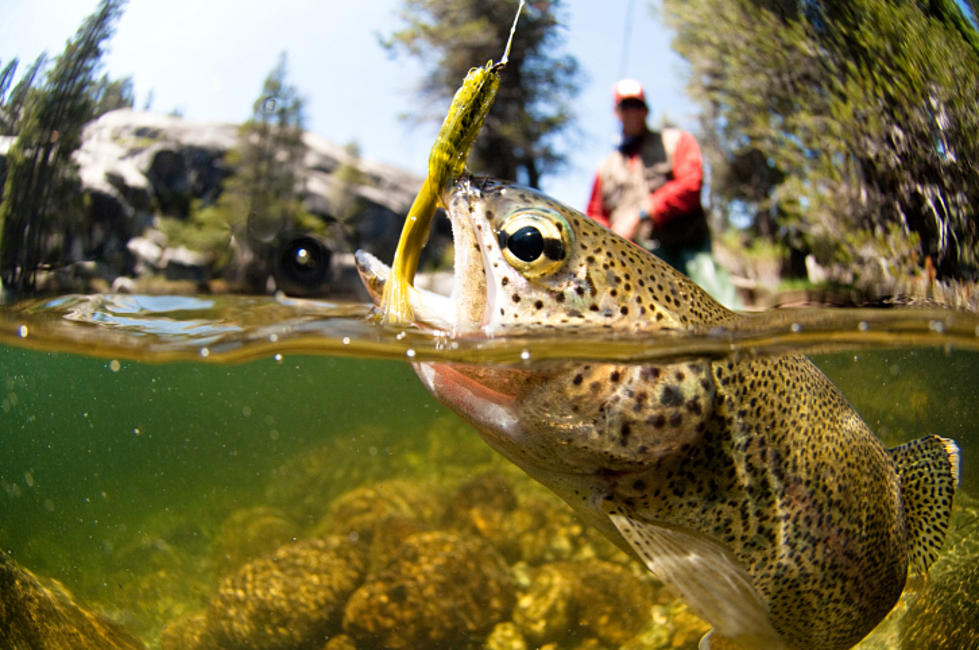 Cast Away: Free Fishing All This Weekend Anywhere In Colorado
Andy Bowlin/Thinkstock
The timing on this is absolutely impeccable. With temperatures expected to be in the low to mid 80's with sun soaked days both Saturday and Sunday, the state of Colorado is encouraging as many people as possible to go fishing.
According to Colorado Parks and Wildlife, free fishing weekend is back again and it couldn't have come at a better time or better weekend.
No fees, no fishing license necessary, just some bait, a rod some snacks and some good friends and or family.
Our friends at Colorado Parks and Wildlife have put together a easy to find map so you can check out all of the spots to go fishing so whether you want to stay close to home or venture out deeper in the wilderness, there is no shortage of options.
Whatever you want to fish for and wherever you want to take your adventures, this is a great weekend to make it happen and quite frankly there aren't too many places better for fishing than Colorado.
We have over 2500 lakes and over 10,000 miles of streams to explore and cast into. So where to go and what to do, find your spot and enjoy some relaxation this weekend on this "Free Fishing Weekend" in Colorado.
Top 5 Rated Colorado Hikes
Inside Fisher's Peak, Colorado's Newest State Park