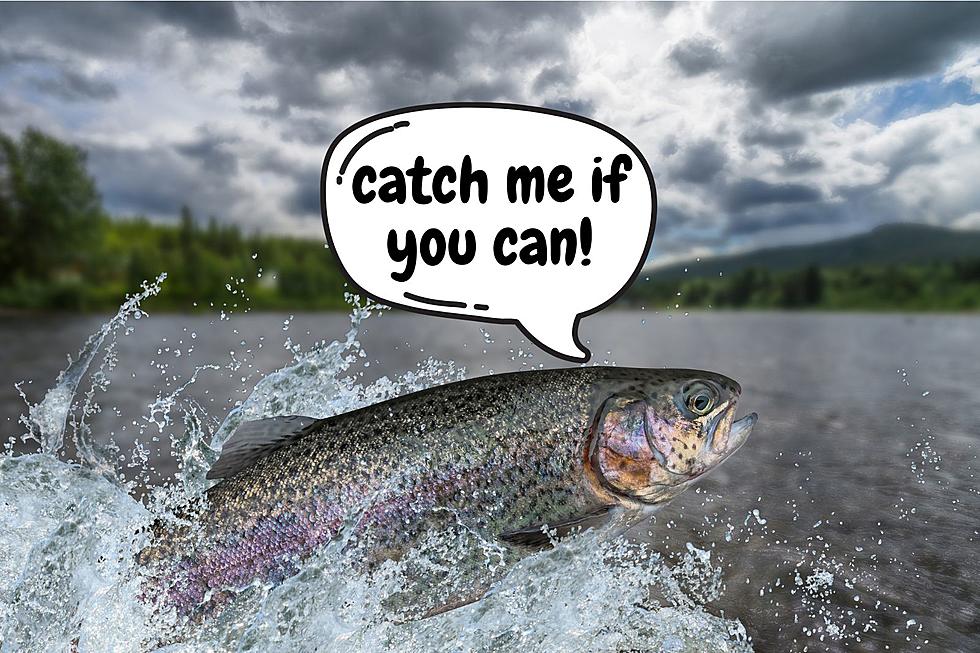 Cast a Line and Fish For Free This Weekend in Colorado
Canva
It's been so long since I have been fishing, I honestly cannot remember the last time I have thrown out a line into a body of water in hopes of catching a fish. Every year I tell myself that I am going to make time to fish this year and before I know it, the time has passed.
If you are looking to go fishing, but don't know if you will make use of a fishing license in Colorado this summer, you might want to get your poles ready and do some fishing this weekend.
Free Fishing Weekend in Colorado
Colorado Parks and Wildlife has designated June 3-4 as a free fishing weekend in 2023. All you have to do is load up your fishing gear and head down to your favorite fishing hole. Colorado Parks and Wildlife say that the free fishing weekend is a perfect way to get outdoors with friends and family.
The free fishing weekend is open to call Colorado residents as well as non-residents too. Those that have never had the opportunity to fish in Colorado should take advantage of this weekend to see how great Colorado's fishing can be.
Colorado Parks and Wildlife say that the Habitat Stamp is not required to fish on the free weekend, However, all other rules and regulations still apply. For more information on the regulations and restrictions, you can see the Colorado Fishing Brochure.
So get out there this weekend and make some fun memories with your family and take advantage of Colorado's Free Fishing Weekend. More information on Colorado's Free Fishing Weekend can be found at Colorado Parks and Wildlife.
Birthday Suit: Check Out 7 Places in Colorado That Allow Nudity
Colorado is home to 93 different thermal hot springs. These locations are scattered all over the state and offer a great way to relax and enjoy the scenery. A handful of these locations even allow nudity. Keep going to learn which locations allow clothing-optional visits in Colorado.