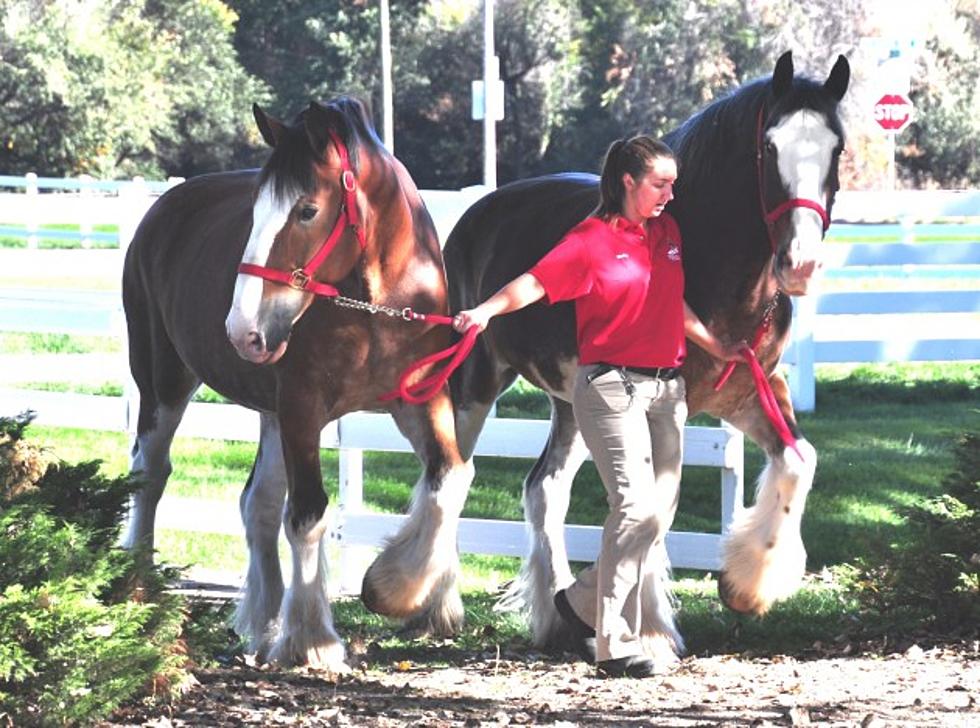 Budweiser Clydesdales at Fort Collins Brewery & Tour Center [PICTURES]
Jenny Harding, Fort TSM
Fort Collins is the home to the world-famous Budweiser Clydesdales West Coast Team. All this week you can get an up-close and personal look at these iconic horses.
The Budweiser Clydesdales will be at the Fort Collins Brewery and Tour Center through Saturday, October 17th. You can visit to these gentle giants 10a.m. – 6p.m.This is the last time the Clydesdales will be in town until December.
My wife, Jenny, and I visited the Clydesdales over the weekend. We had Sunday brunch on the beautiful Biergarten patio. Jenny took some amazing pictures that we are proud to share with you.