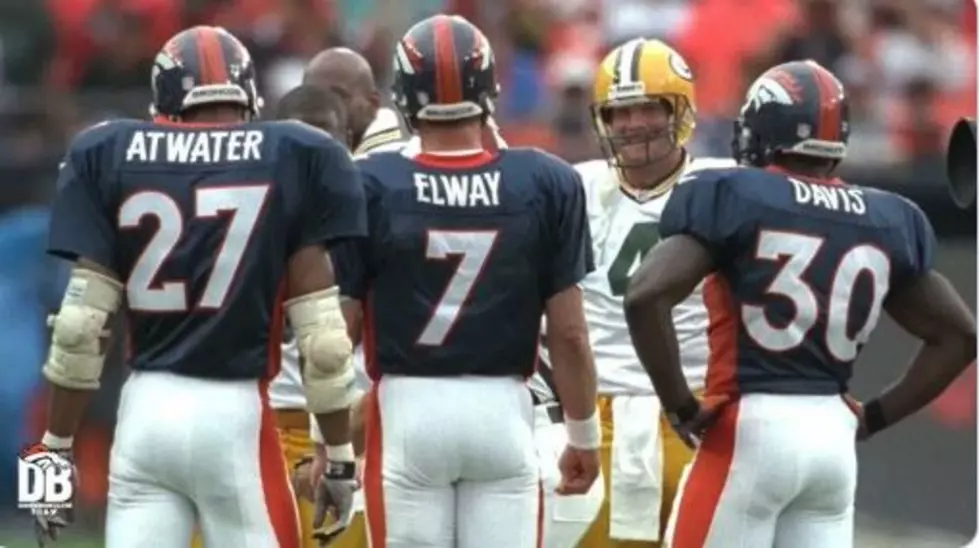 Broncos To Honor 25th Anniversary Of First Super Bowl Title Squad
Twitter/Denver Broncos
The fact that we are getting ready to celebrate the 25th anniversary of this occasion, while awesome, is also depressing in the sense that man, I feel old.
The Denver Broncos are officially set to honor one of the greatest and arguably the best teams in the city's sports history when they celebrate the anniversary of the team's first Super Bowl Championship team, the 1997-98 squad that rolled through the playoffs and upset the defending champion Green Bay Packers in Super Bowl 32.
Although the Broncos would go on to win another one the next year to go back-to-back, and then again after the 2015 season, there's just something special about that first time.
Scroll Through a Pictorial History of the Denver Broncos
The Denver Broncos have one of the most successful franchises in the NFL. Eight Super Bowl appearances, 15 division titles, 21 playoff appearances, and three championships. But, as every fan knows, the road is never easy and with every victory, there are plenty of heartaches and disappointments. All the memorable moments and players are too many to mention here, but, take a look back at some of the highlights and heartaches of the past 60+ years.
The Good, The Great, The Ugly -The 17 Head Coaches of the Denver Broncos