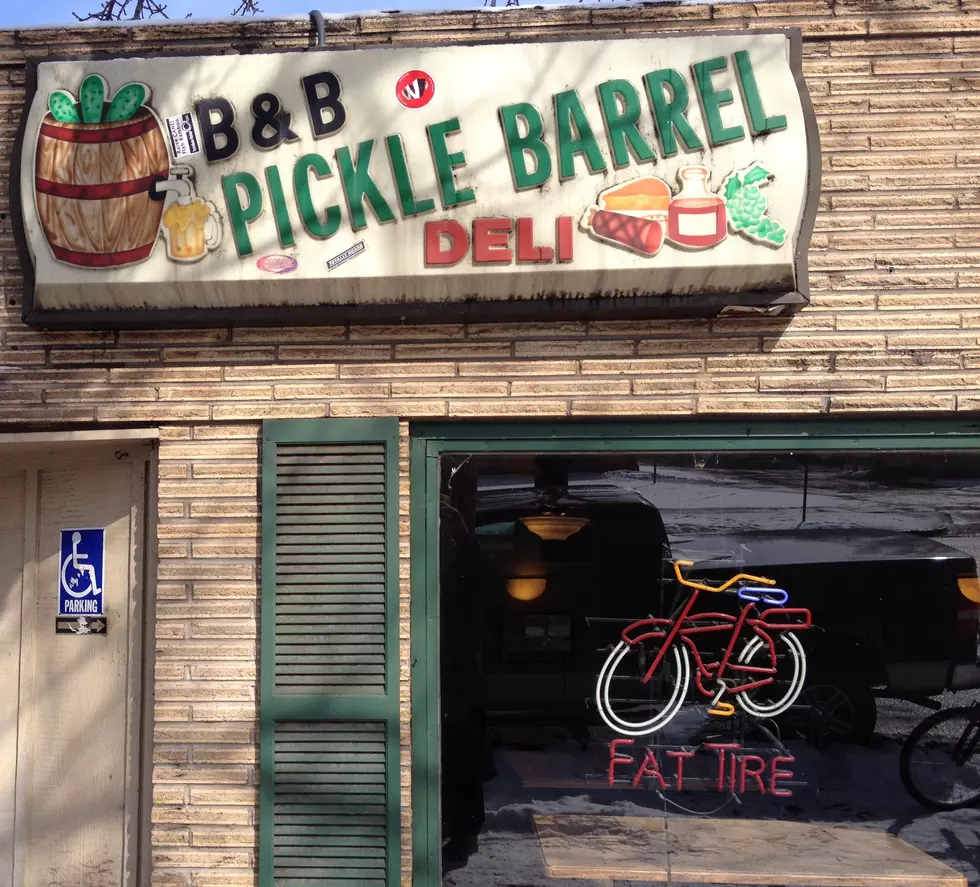 All of the July 2019 Excellent Inspections in Fort Collins Area
TSM
Restaurant inspections in Larimer and Weld County can go one of five ways — from being rated as high as "Excellent" to as poorly as "Unacceptable."
If you are looking to dine out at the cleanest of kitchens, here's the Northern Colorado honor roll you are looking for. Here are all of the establishments to earn an "excellent" inspection in July 2019.
B&B's Pickle Barrel, 122 W. Laurel St.

Bowerbird Coffee, 111 Chestnut St.

Buzz Thru Espresso, mobile

Chick-Fil-A, 3605 S. College Ave.

Explorado Market, 5748 S. College Ave.

First Watch, 2809 S. College Ave.

Genesis Coffee, 400 S. Link Lane

Jimmy John's, 4515 JFK Parkway

Kids Cafe at Genesis Project, 400 S. Link Lane

Kids Cafe, 1608 Lancer Drive

Longhorn Steakhouse, 3450 S. College Ave.

Magic Rat, 111 Chestnut St.

Nuance Chocolate Co., 214 Pine St.

O'Bees, 1606 S. Lemay Ave.

Starbucks, 1015 S. Taft Hill Road

Sunset Lounge, 111 Chestnut St.

TCBY, 100 W. Troutman Parkway
Angela's Killer Burritos, commissary 

Big D, 1000 35th Ave.

Boys & Girls Club Monfort Unit, 2400 4th St.

Burger King, 6710 10th St.

Burger King, 920 47th Ave.

El Cielo, 3645 10th St.

Forbes Field, 2200 8th St.

Gravy Train, mobile

Greeley West High School, 2401 35th Ave.

Lorenzo's Killer Burritos, commissary

NCMC Summit View Deli, 2001 70th Ave.

Playas de Sotelo, mobile

Qdoba, 2527 11th Ave.

Rico's Mexican Food, mobile

Rudy's Country Store & Bar-B-Q, 2473 28th St.

Sapporo Japanese Steakhouse, 2077 Greeley Mall

Shawsheen Elementary School, 4020 7th St.

Shelby's Snack Shack, mobile

Sno Zone, mobile

Sonic Drive-In, 5920 10th St.

Starbucks, 4629 Centerplace Dr.

Starbucks, 2604 11th Ave.

Super 8 Motel, 2423 29th St.

Ziggi's Coffee, 5815 20th St.
Dunkin Donuts, 102 E. 29th St.

Garfield Elementary, 720 Colorado Blvd.

Monroe Elementary, 1500 Monroe Ave.

Snack Attack Concessions, 1615 4th St. SE

Sweaty Moose, mobile
Cinnamon's Bakery, 920 E. Elkhorn Ave.

Colorado Cherry Co., 333 Wonderview Ave.

Nepal Cafe, 184 E. Elkhorn Ave.

Ride-A-Kart, 2250 Big Thompson Ave.

Taharaa Mountain Lodge, 3110 S. Saint Vrain Ave.

YMCA Rustic Cafe, 2515 Tunnel Road
Little Caesars, 3230 23rd Ave. 

Walgreens, 3700 35th Ave.
Taqueria La Sierra, 720 Denver Ave.

TJ's Express, 804 Denver Ave.
High Plain Beef Co., 100 5th St.

Valley Packing, 705 1st Ave.
Burger King, 1615 Main St.

King Soopers, 1520 Main St.

Ning Kee, 1520 Main St.

Dairy Queen, 1299 Main St.