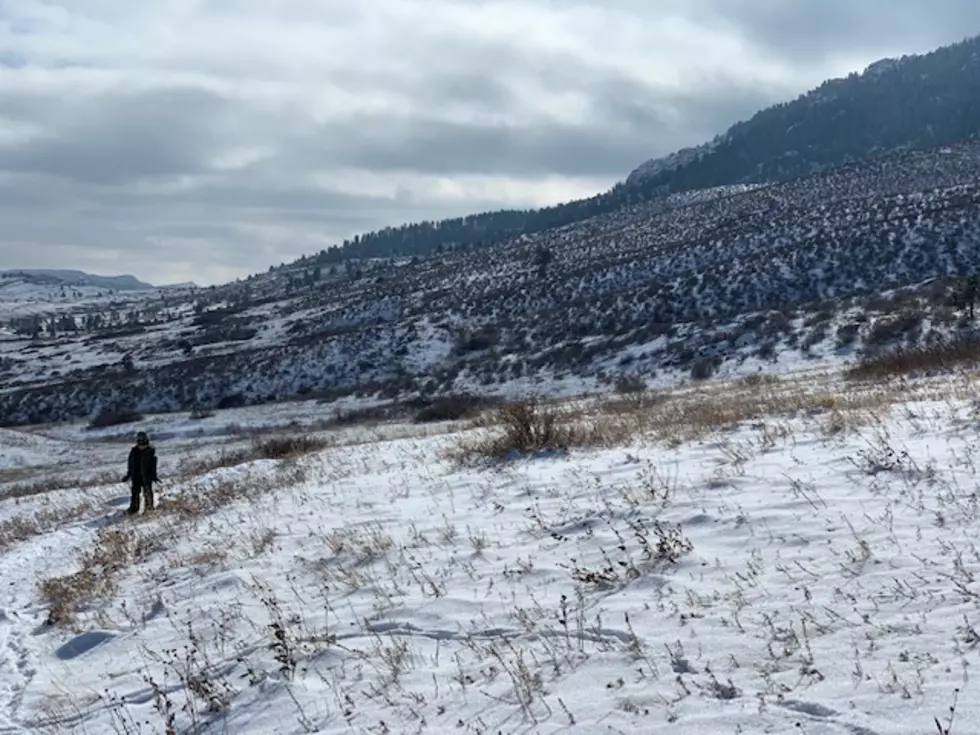 AJ's Outdoor Adventures: Snowshoeing Lory State Park
AJ Battalio/TSM
Yesterday, after the area received 2-3 inches of some fresh snow, I decided to try something different and do a little snowshoeing. As much hiking as I've done in my life, I've done very little snowshoeing, so I thought I would find a place to rent some and go...I brought the little man with me as well.
We made a stop at Mountain Rentals in Loveland on the way out to rent some gear and grab my son some gloves, because it wouldn't be a day out unless Dad forgot something and Max's gloves were the item of the day.
We then ventured out past Horsetooth and enjoyed the beautiful drive out to Lory State Park. It was $9 to enter and you get SO much for that money because Lory is simply awesome.
There are expansive views and so many trails...No matter which one you choose, you can't go wrong. We decided to hit the "Gulch", which is the first parking lot past the Ranger station. It was perfect for us because after about 15-20 minutes, my son said he was tired (I get it...snowshoeing is VERY different than just hiking), so we took off the snowshoes and ascended up the trail for a bit longer before turning back and heading towards the car.
The plan was to go further and explore more, but when you travel with a toddler, sometimes you're on their schedule, as was the case yesterday. Even though we cut the trip a little short, my little man managed to eat about a pound or two of snow and we DID manage to enjoy some beautiful scenery and get some fresh air.
If you're looking to enjoy the snow and not have to drive too far, lace up your boots or strap on some snowshoes and enjoy Lory State Park...it's practically in our backyard.
Snowshoeing Lory State Park
Enter your number to get our free mobile app
Inside Fisher's Peak, Colorado's Newest State Park