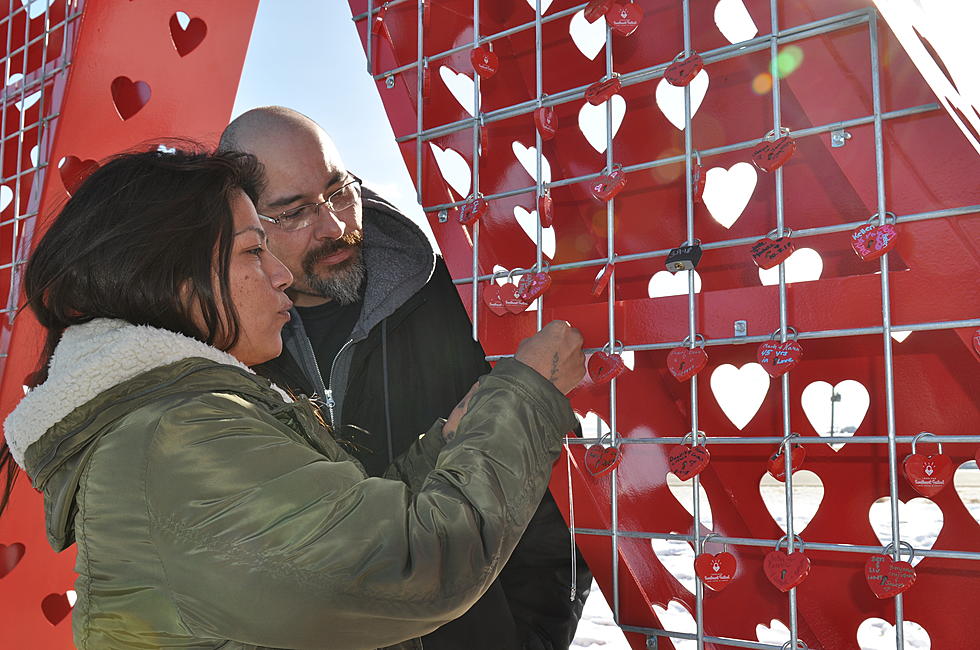 A Visit to the Loveland LOVE Lock Sculpture [PICTURES – VIDEO]
Jenny Harding, For TSM
You can buy a heart-shaped lock with a key for $10, including tax, at the Visitors Center during regular business hours and write your name on the lock. Then step outside and lock your love on the sculpture. The funds from the sale of the locks will go toward ongoing maintenance and repairs.
My wife and I visited the LOVE Lock Sculpture on Saturday and made this YouTube video:
The Loveland Visitors Center is the permanent home of the LOVE Lock Sculpture, but it will be at the Loveland Sweetheart Festival February 8-9, 2019.
My wife took these wonderful photos. A big thank you to Anne Vitale and Jennie & Shawn for allowing us to be a small part of their experience.