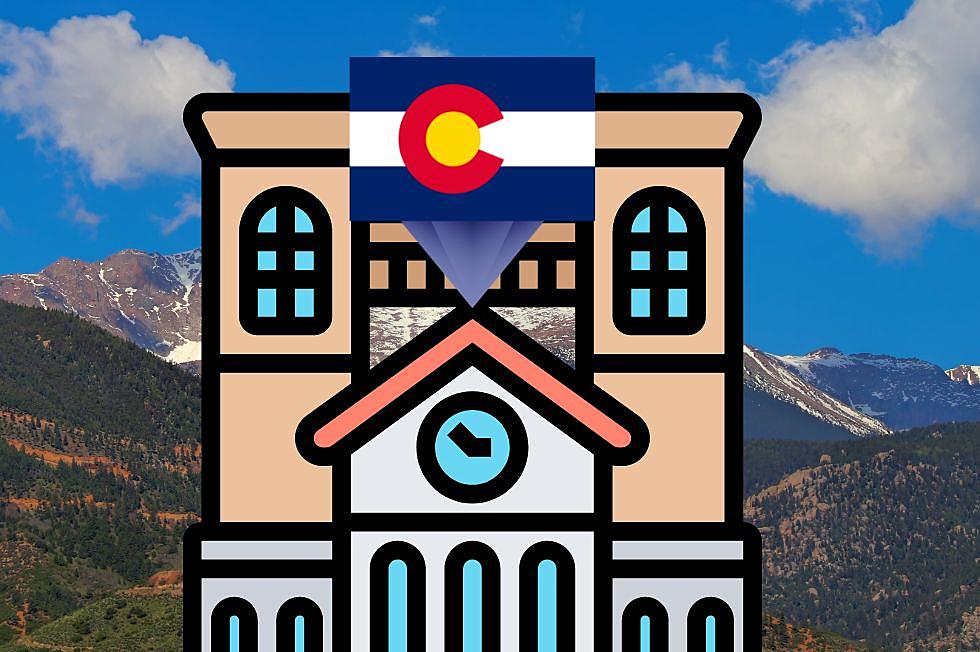 A Colorado College You Wouldn't Expect Rated One of Best in Nation
Canva
When you think of major colleges in Colorado, you probably think of the two biggest colleges: University of Colorado in Boulder and Colorado State University in Fort Collins.
Believe it or not, according to Forbes, those two major universities are not the best college to attend in Colorado. In fact, the University of Colorado and CSU didn't make the top 100 in Forbes annual list of Forbes America's Top Colleges List.
WHERE DID THE UNIVERSITY OF COLORADO AND COLORADO STATE UNIVERSITY RANK?
The University of Colorado was ranked the 103rd-best college in the country. This is what Forbes had to say about the college.
The University of Colorado, Boulder is a dynamic research hub that encourages students to engage with the world around them to enhance their education.
Colorado State was not in the top 100. Ram alumni will be disappointed to hear that CSU was ranked the 214th best college. Here is what Forbes had to say about the Fort Collins school.
Colorado State University in Fort Collins is a public research university that strives to teach students the importance of community, responsibility and inclusion. The main campus spans about 580 acres in close proximity to downtown Fort Collins and the Rocky Mountains.

 
THIS COLLEGE IN COLORADO RANKED THE HIGHEST
Colorado College in Colorado Springs was the only college in Colorado that was ranked within the top 100. Colorado College was ranked #96.
Forbes said this.
Colorado College is a liberal arts school for students who like to dive deep into their academics, take part in experiential learning and adventure in their free time.

 

Known for its distinctive "Block Plan," students take a different class every three and a half weeks, followed by a four day break. Students can also take blocks abroad. There are over 40 majors to choose from, as well as a 3-2 engineering program.
Additionally, Colorado College was rated the 27th best liberal arts college by U.S. News, and was given an A rating on Niche.
Source: Forbes
10 Things You Need To Bring To A Colorado State Tailgate
Summer came and went, and now it's time to place our focus on another season - football season.
Planning on going to a Colorado State tailgate? Here are 10 things you should absolutely be bringing to ensure you'll have the best tailgating experience possible.
This Stunning Colorado Cabin Can Only Be Accessed By a Bridge
This remote cabin is located on Engineer Pass in Southern Colorado and is totally off-grid. you will also have to cross a cable suspension bridge by foot to gain access to the cabin.