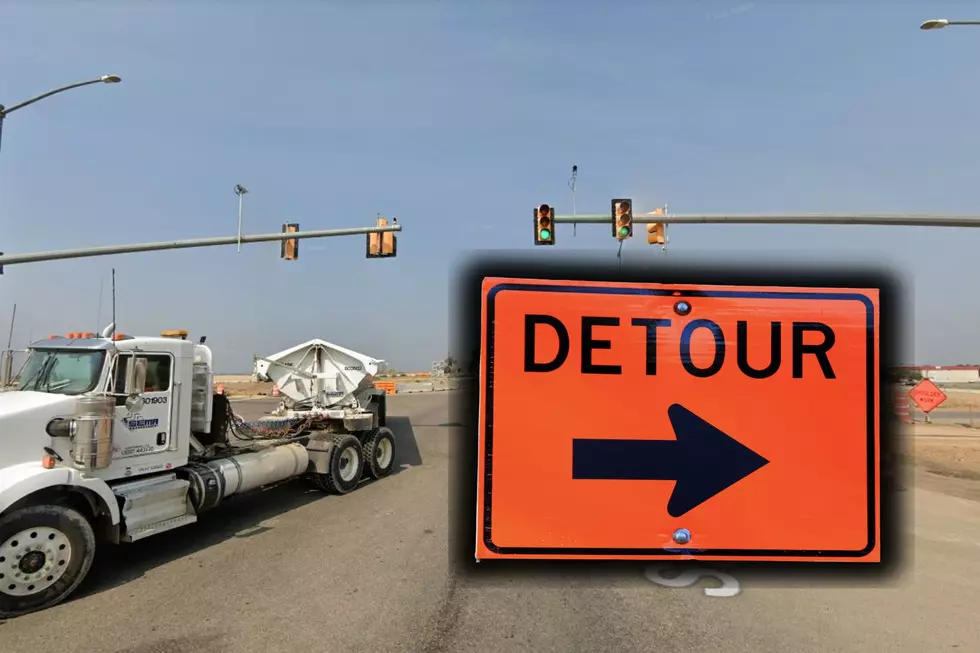 21-day Closure of a Major Northern Colorado Intersection Coming
Credit: Google Maps-Canva
Growth in a Northern Colorado town doesn't come without its fair share of pain. Starting on Monday, September 12, one overpass in Johnstown will be closed for 21 days.
The entire intersection of Highway 60 at Interstate 25 will be revamped into a Double Diverging Interchange. For the construction of this new interchange in Johnstown, a closure of the overpass, along with the on and off ramps will be needed.
21-Day Closure of Highway 60 at Interstate 25
September 12-20: Highway 60, southbound Interstate 25 on-ramp, and northbound off-ramp will be closed.
September 21-25: Highway 60 closed.
September 26- October 1: Highway 60, including all off- and on-ramps, will be closed for two days at a time.
October 2: Highway 60 and all four ramps to Interstate 25 will be closed.
The 21-day closure allows for the construction of drainage, paving, and striping of the new Double Diverging Intersection. Detours will be in place for commuters to bypass the closure at the Highway 60 interchange.
Commuters should plan ahead for the upcoming closure and allow time for travel along the detour route.
The Double Diverging Interchange is said to help in reducing accidents at intersections by diverging traffic to the opposite side of the road. This interchange will also allow for more traffic to turn left at the interchange heading north and south on Interstate 25.
Traffic in the near future will be heavily impacted in this area with the opening of Buc-ee's gas station on the west side of Interstate 25 and the new Ledge Rock development on the east side of Interstate 25.
Source: Colorado Department of Transportation
Here Is Where Coloradans Would Travel To With An Extra $10K
This Water Valley Mansion is Selling for $6.29 Million
This waterfront home located in Windsor's Water Valley has more than 8,000 square feet of living space.