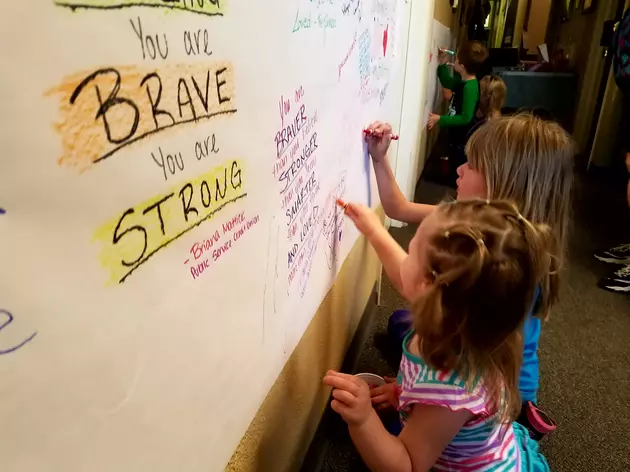 20th Annual 28 Hours of Hope is Just Two Weeks From Today
Jordan Dawson, TSM
The clock is ticking. The biggest day of the year for the Good Morning Guys is just two weeks from today. The 20th annual 28 Hours of Hope is April 12-13 and we need you to make this work. The 28 Hours of Hope is your event and your chance to help our children who need us.
Todd and I will stay on the air from 5am on the 12th until 9am on the 13th. We will interview lots of stars and talk to a lot of folks from our community who help in this cause. We will talk to people who have been through the hell of abuse and are standing tall and doing what they can to help others and tell their stories. We will hurt, we will heal and we will help..together.
We raise money to help Life Stories (formally A Kid's Place in Greeley), Voices Carry (formally LCCAC), Namaqua Center and ChildSafe. We believe in these amazing people and the work they do for our kids. We need to keep the funds coming in for them.
Do what you can. Have a yard sale, a bake sale, save your change jar, challenge coworkers, friends and neighbors, get your kids involved and do whatever it takes to give to the 28 Hours of Hope. We will have pledge lines open to call in during the event and you will be able to use your credit cards to donate online as well and of course you can always pop in and deliver in person. We have two weeks to get ready. Let's make the 20th 28 Hours of Hope the biggest one yet. You in?