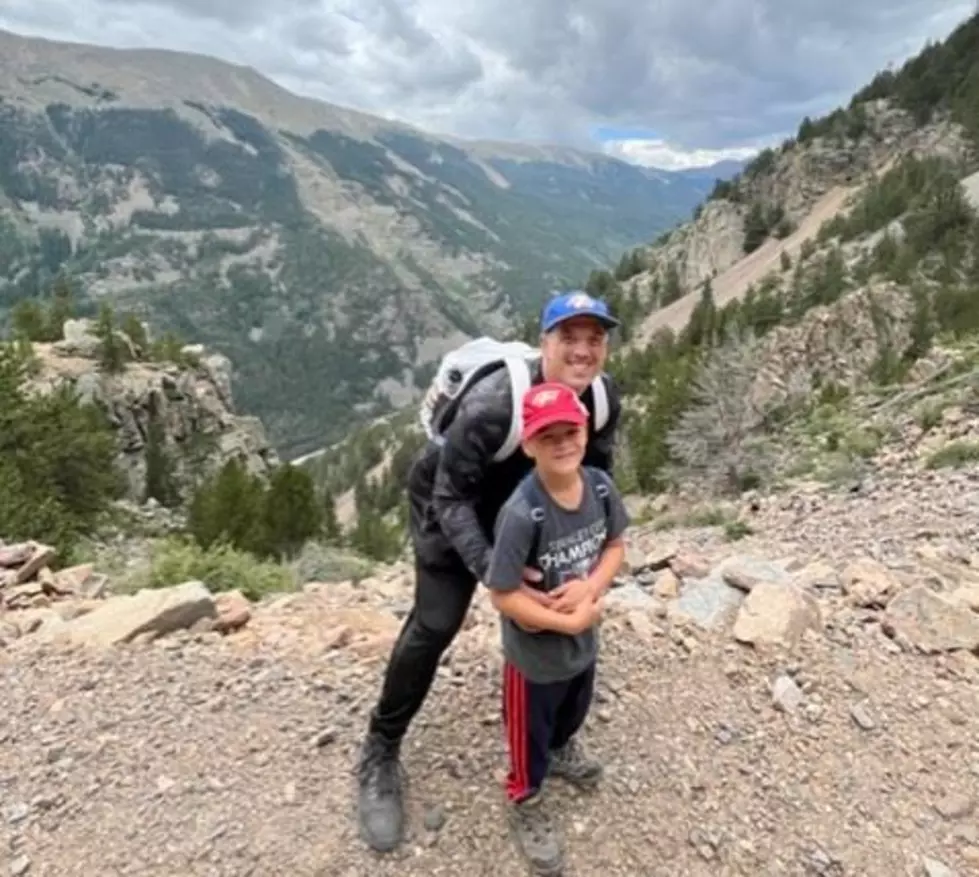 15 Pics From Our Spooky Hike Through Colorado's Mining Past
AJ Battalio/TSM
One thing you can't say about Colorado is that it's boring. Especially if you love the great outdoors and hiking is one of the things that you enjoy the most.
There are so many different trails, types of trails, terrain, skill levels and payoffs that you can live here all of your life and still not hit every trail.
Over the weekend, my son and I decided we were ready to cool down a bit and explore a spooky spot in the mountains that we've had our eye on for several months now, so we did and it did not disappoint.
Our hike started in Silver Plume, Colorado which sits at just a shade over 9,000 feet above sea level,  used to be an old silver mining town that boomed back in the day, but like many other mining towns from back in the day, fell on hard times.
Now with a population of around 200 people, Silver Plume is part of the incredibly awesome Georgetown Loop Railroad and home to a really neat hiking trail called the 7:30 Mining Trail, which is the one that we hit this past Saturday.
The hike itself is about 5 miles roundtrip (if you head all the way up to the gravesite of Clifford Griffin who some say still haunts this area and trial in particular. While we didn't experience anything dramatic in terms of hauntings, there was certainly some creepy vibes in and around the gravesite.
It was pretty much a nonstop climb all the way up (nothing too crazy but still a solid little workout) with some narrow parts on the trail with loose rock so I would rate this as a moderate hike with a really neat payoff at the end. This hike is great because there are tremendous views all the way up and down the trail.
After the hike, I highly recommend heading a few miles down the road to Georgetown and grabbing a bite at Mountain Buzz Pizzeria.
15 Pics From Our Spooky Hike Through Colorado's Mining Past
Colorado Hiking: 10 Essential Items to Take With You
If you are headed out to hike the trails in Colorado you can never go wrong by making sure you travel with the following essential items. Scroll on for ten things to bring with you on a Colorado hike no matter what time of year it is.
How to Stay Safe While Hiking in Colorado
Is it safe to go hiking in western
Colorado
? It sure is, but the difference between a risky hike and a safe one is all about preparation.
Top Disrespectful Things People Do on Colorado Hiking Trails
Recently, I asked our listeners who use local trails to tell us about something disrespectful they have seen on a Colorado hiking trail. In the gallery below, we'll talk about some of the responses and I'll throw in a few of my own.