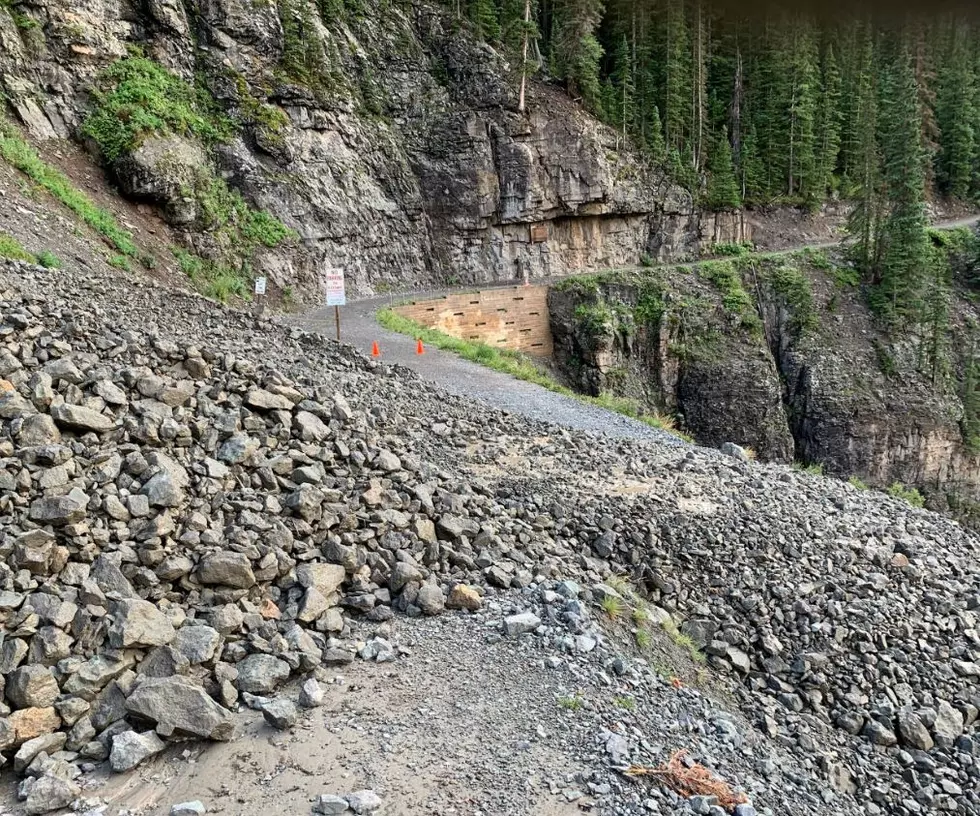 15 People Stranded During Weekend Mudslide In Colorado
Twitter/San Miguel Sheriffs
While the weather for most of us here in Northern Colorado was pretty tame over the weekend, things got pretty crazy and scary up in the high country, in particular around Black Bear Pass, as heavy rains and mudslides pelted the area stranding eight cars and 15 people over the weekend.
According to the San Miguel Sheriff's Office, on Saturday afternoon, the torrential downpours spawned mudslides over the area near Ingram Falls and trapped many cars and people on the pass.
Pretty scary stuff but thanks to the rescue efforts of some pretty awesome people, there wasn't one person injured and all 15 people stranded were brought back to safety.
Monsoon season can wreak havoc on us in an instant as heavy rains can turn small streams into raging rivers in minutes and bring down rock and mudslides in an instant, especially around burned areas where things can turn crazy even quicker.
Check the weather forecast before traveling in the high country, especially during this time of year when storms and monsoons can flare up in an instant.
As for flood safety, our friends at the Red Cross remind us of some things to keep in mind when you come across a flash flood.
Scroll Through Colorado's Worst Tornadoes Ever Recorded
Colorado has had some nasty tornadoes over the years and unfortunately, even some lives have been lost because of this. Here are 35 of the worst tornadoes Colorado has ever seen.
8 Colorado Legends That Every Coloradan Should Know