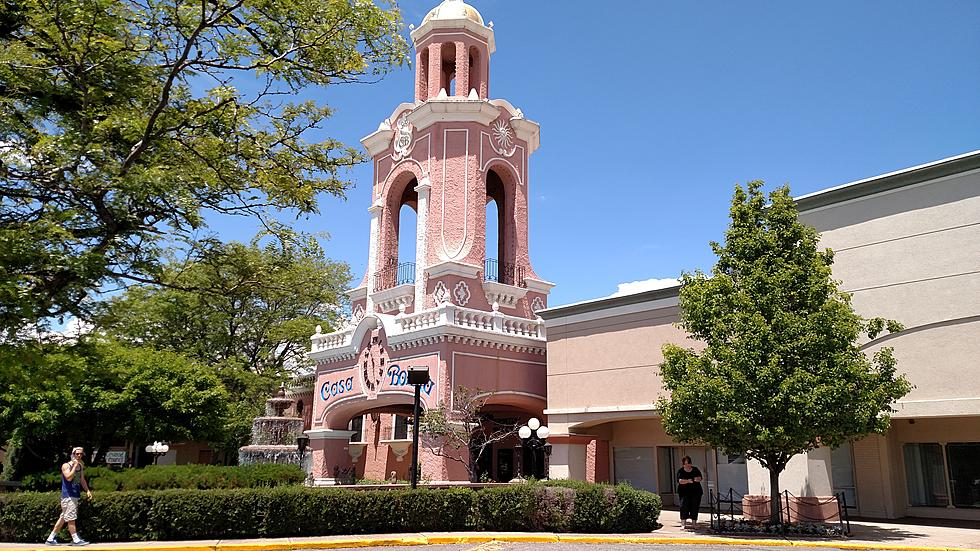 12,000+ People Want To Wait in Line for Casa Bonita Re-opening
Zane Mathews
So, I get it. Nostalgia makes us do funny things. I once got a slot car racetrack for Christmas after playing with some at a friend's house - as an adult - and you couldn't separate me from those things for the days after Christmas. They've been in my attic for a few years now.
That said, Casa Bonita is pretty similar. It's like an old sweater that's maybe been washed too many times. Or that old hat that's so sweat stained and gross you can barely see the faded Broncos logo on the front of it, but you wear it anyway. It's from our past. Our childhood. Our history. And we don't want to let it go.
South Park creators turned new Casa Bonita owners Trey Parker and Matt Stone have rescued a piece of our past - and theirs - from hard times and a pandemic, no less. They purchased the restaurant for $3.1 million after it had been closed at the beginning of COVID-19  in March, 2020.
They're putting far more than a fresh coat of paint on the place known for its cliff divers and sopapillas... in fact, they've allegedly sunk over $12 million into renovations of the iconic Colorado restaurant.
Related: Colorado's Casa Bonita Finally Set to Re-Open After 3 Years
Plans for the renovation were released to the media by the City of Lakewood, prompting a lawsuit from Casa Bonita over the leak of the plans to the public.
Colorado's Legendary Casa Bonita Set to Re-Open in May; 12,000+ Interested in Waiting in Line To Get In!
Enter "digital creator" and Denver resident Jesse Vogel. So excited is Jesse about the grand re-opening of Casa Bonita, that he's created an event on Facebook encouraging people to come out en masse to celebrate the return of the place.
"The Great Wait in Line Event to Eat the First Night at Casa Bonita's Opening Night" event on Facebook has gone somewhat viral organically, with now more than 12,500 people "interested" in the event, and over 1,000 already RSVP'ing that they will be there.
Are you willing to wait in a line of thousands, with no guarantee you'd get in that night? Not so sure I am. I love being part of history as much as the next guy, but I might wait until they iron all the opening week kinks out.
That said, as Jesse says in the event description, "This is far better than sleeping outside of Best Buy for a TV. This is sleeping outside for a once in a lifetime historic event!"
Maybe he's right. And if he is, you better get there early!
Virtual Tour of Casa Bonita
Casa Bonita is an iconic restaurant in Denver and is probably the most famous restaurant in Colorado. The atmosphere is what makes Casa Bonita such a great experience with its maze of dining areas and special features. While it's true, most people don't go there for the food - they go there for the fun, the memories, and the experience. If you are one of the unfortunate ones who have never experienced Casa Bonita in person, I invite you to take a mini virtual tour of this famous Colorado restaurant.
50 Most Popular Chain Restaurants in America
YouGov investigated the most popular dining brands in the country, and Stacker compiled the list to give readers context on the findings. Read on to look through America's vast and divergent variety of restaurants—maybe you'll even find a favorite or two.