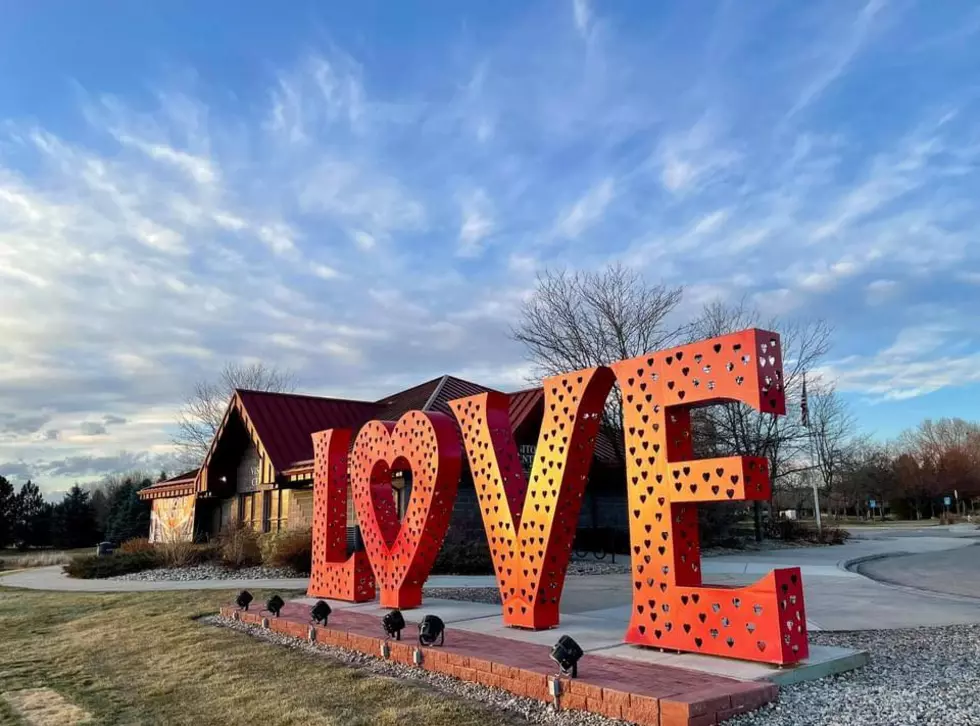 Your Guide to All of the Valentine's Celebrations in Loveland
Courtesy of Visit Loveland Colorado
The City of Loveland knows how to celebrate Valentine's Day. After all, love is in their name.
Here are the local Valentine's festivities you won't want to miss:
Valentine Re-Mailing Program (now - Feb. 10)
The Valentine Re-Mailing Program is returning to Loveland for its 75th year. Local artist Corry McDowell designed this year's cachet, which features a verse from Judy Rethmeier: "Let's unite our hearts this Valentine's Day. Our Sweetheart City will lead the way."
"For 75 years now people have been mailing their Valentine's from around the world right here to Loveland...we're just super excited," said Mindy McCloughan, President & CEO at the Loveland Chamber of Commerce, in our "Tuned In to NoCo" interview.
Loveland is home to two love lock sculptures, on which visitors can solidify their love with a custom love lock.
The Quest for Dan Cupid (Feb. 1 - Feb. 15)
The City of Loveland is back with another scavenger hunt: The Quest for Dan Cupid. Until Feb. 15, participants can scour Downtown Loveland to find the official mascot of the Valentine's Re-Mailing Program.
"We are going to take you all over Loveland to all of these different locations and landmarks," said Cindy Mackin, Visitor Services Manager for the City of Loveland. "There's so much rich history about Valentine's Day in Loveland."
Hunters will receive a free breakfast entrée from Chick-fil-a, and be entered into a drawing for thousands of dollars in prizes. Find out how to play here. 
Loveland Lights at Chapungu (Feb. 1 - Feb. 14)
The Chapungu Sculpture Park will light up in pink and red to honor healthcare workers and celebrate the Valentine's season. The public can see a free light show from 5 to 9 p.m. every evening.
Sightseers can also catch Valentine's lights throughout the Foundry Plaza in Downtown Loveland.
"Something RED," The Tunnel of Love, & Sweetheart Mural
"We've always had such an amazing art community here," said Abby Powell, Event Manager for the Loveland Downtown District. "We are doing an art installation in some of the vacant window spaces downtown. It's artists' interpretation of something red...that could mean anything from love to luck to fury."
Sweetheart Classic Race (Feb. 13 - Feb. 14)
Get active this Valentine's Day with the 2021 Sweetheart Classic Race, where you can enjoy a socially-distanced journey from Downtown Loveland to the River's Edge Natural Area.
The 4-mile race will raise money for the Thompson School District High School and Middle School cross country teams. Register for the race here. 
Valentine's Day Group Wedding (Feb. 14)
Couples can spend their day getting married or renewing their vows in a celebratory group wedding at Chapungu Sculpture Park on Valentine's Day.
"It's a perfect spot for a wedding anytime of year, but it's also great for a group wedding and vow renewal ceremony in that it's a little bit more private," said Christine Forrester, Owner of My Big Day Events. "It's also beautiful and expansive."
COVID-19 precautions will be in place. Purchase tickets for the ceremony here. 
---
Learn more about all of the Valentine's celebrations going on in Loveland by listening to the full "Tuned In to NoCo" interview with Mindy McCloughan, Cindy Mackin, Abby Powell, and Christine Forrester below.
Enter your number to get our free mobile app
10 Northern Colorado Events We Can't Wait For in 2021