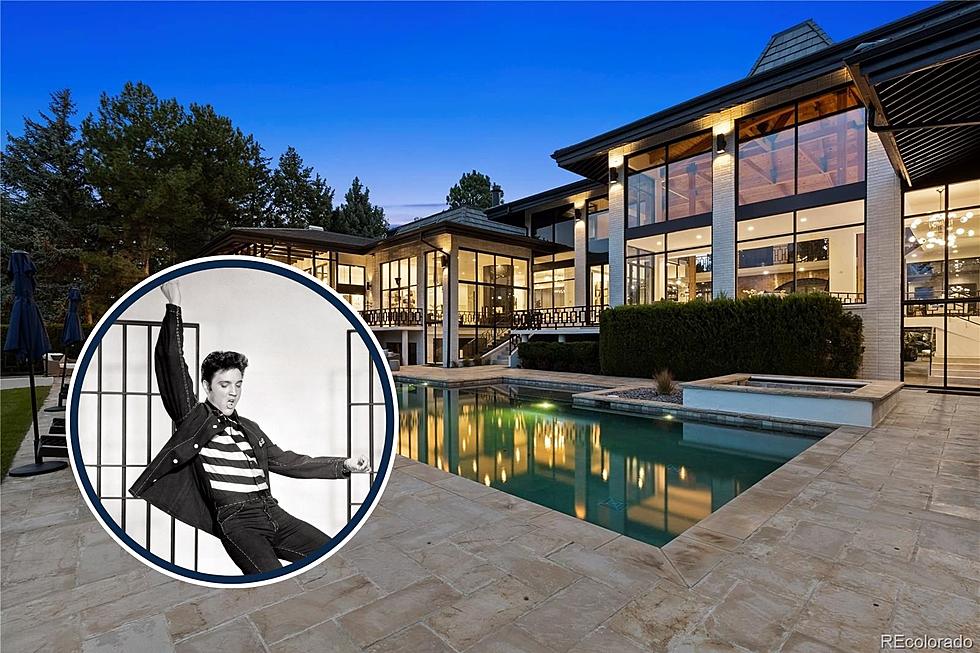 You Could Buy This Denver, Colorado Mansion Elvis Presley Used to Visit
MIKE MCCABE Brokered by: COMPASS-Canva
At first glance at this Denver mansion, you would think that the home was built recently. That is far from reality. The home located at 3962 South Chase Way was built in 1972 and is known as "Utopia".
Many celebrities have visited the home over the decades. A few notable names include Elvis Presley and the Fondas. With five bedrooms, five and a half bathrooms, nearly 16,000 square feet of living space, and almost an acre of land, this home was built to entertain.
The home listed on Realtor for $5.75 million, boasts floor-to-ceiling windows, 42-foot tall ceilings, and other luxurious amenities. Take a look inside this home that Elvis Presley used to visit while he was in Colorado
You Could Buy This Denver Mansion Elvis Presley Used to Visit
This Denver, Colorado, mansion has had quite a few famous people visit over the decades. The mansion has over 15,000 square feet of living space and was built in 1972. Take a look inside.
For more information on this Denver mansion, visit the full listing on Realtor.
Take A Look at Colorado's Most Expensive AirBNB
Check Out This Massive $18.5 Million Cherry Hills Mansion
Take a look inside one of the largest homes we have ever featured. This Cherry Hills Village mansion has over 23,000 square feet of living space and it could be yours for $18.5 million.