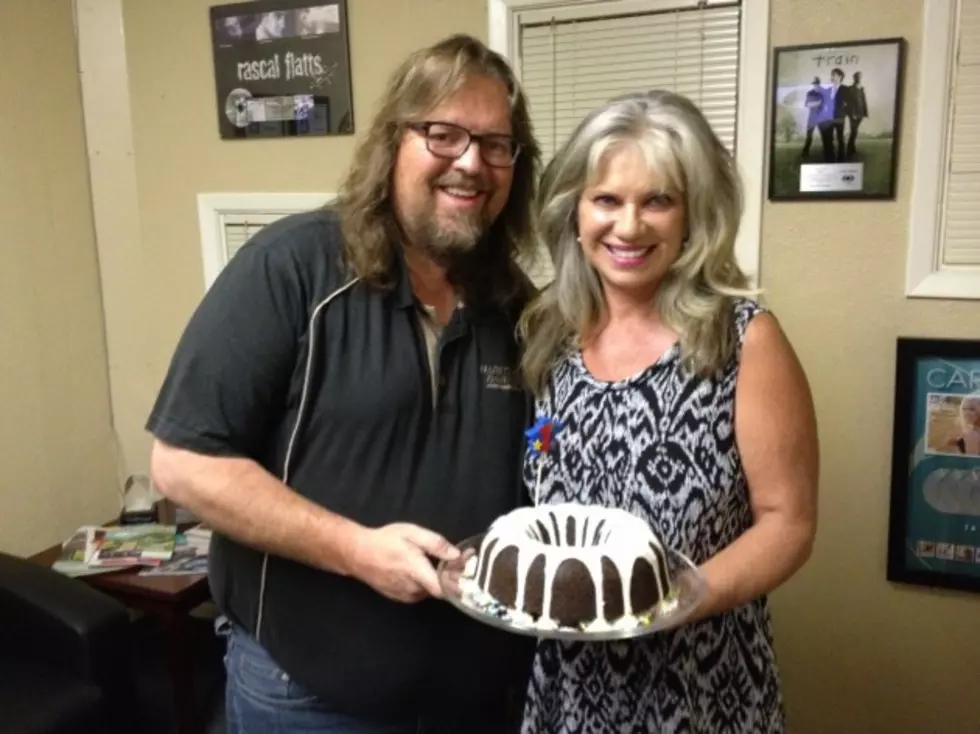 Wish Our Beloved Susan Moore A Happy Birthday – Brian's Blog
Todd Harding, TSM
We love us some Susan Moore. Todd and I are so fortunate to have had Susan come into our lives over a decade ago. When Susan arrived on our show our lives changed for the better. We love this woman with all of our hearts. Susan always has a smile on her face and always helps pick up the mood. I love surrounding myself with positive people who just want to be happy. Susan defines that person. She has such a love for her horses, friends and family and it shows.
Today is Susan's birthday. Every year I make a cake for her and this year was no exception. We are hoping this year that she shares some with us though. She is one of those people who will grab the cake and put it in her truck for later. She figures that the cake is her gift and she can do whatever she wants with it. She is right but we are sure hoping for a slice of bundt today.
Please join us in wishing this wonderful woman a Happy Birthday. Leave your messages below for Susan to see.