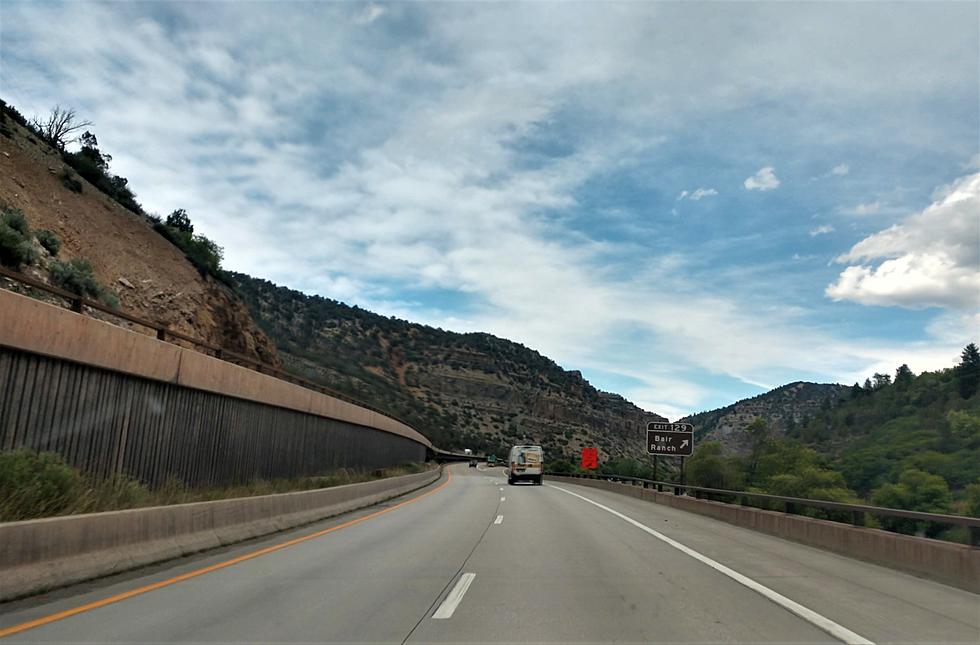 Travel Outlook For Interstate 70 In Glenwood Canyon
Townsquare Media
It has been a challenging Fourth of July holiday weekend for western Colorado motorists.
Weekend Closures in Glenwood Canyon
Mudslides in Glenwood Canyon closed Interstate 70 more than once in recent days, while the threat of mudslides has led to precautionary closures as well. Unfortunately, holiday weekend travelers experienced the inconvenience of an additional 2-1/2 hours of travel time due to detours around the canyon.
On Saturday, a number of mudslides and debris flows closed Interstate 70 overnight and into Sunday. The interstate was shut down again late Monday afternoon because of flash flood warnings in the canyon. Fortunately, the closure lasted less than an hour before the highway was reopened in spite of a flash flood watch that was in effect until 10:00 pm.
Good News For I-70 Travelers
The good news for I-70 motorists needing to navigate through Glenwood Canyon is that the interstate is open in both directions and the forecast for the week looks favorable. According to the National Weather Service, there is no rain in the forecast for the Glenwood Springs area for the rest of the week and through the coming weekend. That means the disruption of traffic flow through the canyon is minimal this week, at least as it related to weather. There is a chance for some showers today and tonight in the higher terrain, but NOAA says that is mostly for the area south of I-70.
While Interstate 70 is open, rest areas and the recreation path along the interstate in Glenwood Canyon remain closed as a precautionary measure. As always, motorists are well-advised to check on conditions, alerts, and closures at cotrip.org before traveling.
LET'S GO: The most popular historic sites in America